Trash to Treasure: Before Pictures
Trash to Treasure: Part II
Trash to Treasure: Part III


Just in case you need a reminder of what this nightstand looked like before the change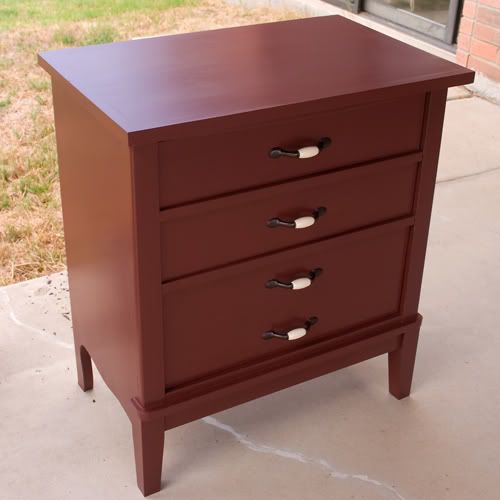 The Final Product!
I am planning to get a glass top to protect the surface. This nightstand is now in the room by the bed and it is mine. I am so happy. After 14 years of dealing with a cheap round table with a tablecloth, this takes the cake!
I absolutely love how this nightstand turned out and the color goes extremely well with the existing furniture in the bedroom. I am tickled pink with this project. And, Dan is extremely pleased with it too.
The total cost of this project (not counting the glass I am planning to get for the top) was less than $50. We purchased the handles, the most expensive part of the entire project. We also purchase wood for the new feet and sides, paint and a couple of paintbrushes and sandpaper. We already had the rest of the supplies.
Not bad for a rescued piece of trash.
By the way, work on the
DIY desk
has been restarted last Sunday. It will be Dan's and I think he is looking forward to having something substantial for a nightstand besides a cheap rickety old round table.
I am linking up at:
&nbsp
&nbsp

&nbsp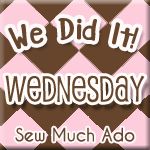 &nbsp
&nbsp