Trash to Treasure: Before Pictures
Trash to Treasure: Part II

This project is 95% completed. It just needs a couple more coats of Polycrylic on it and then the handles put on. One last thing I will do in the future is get a protective glass cut for the top of the dresser aka nightstand.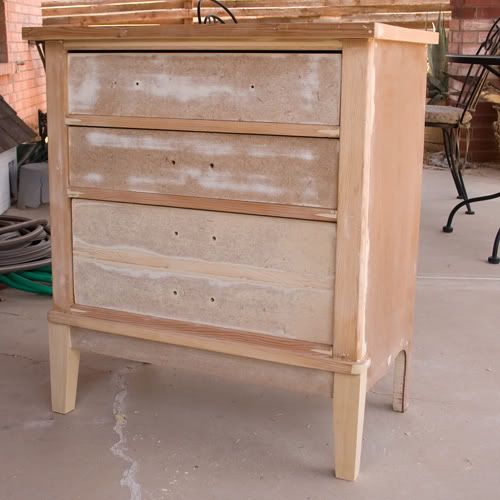 Dresser with the sides and back put on
All ready for priming and painting
Chessie had to come out and check on the dresser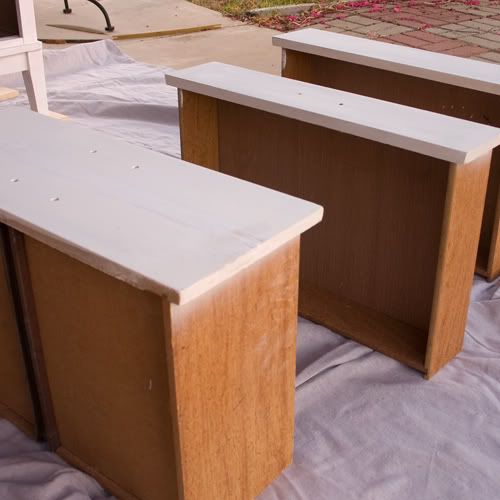 Drawers Primed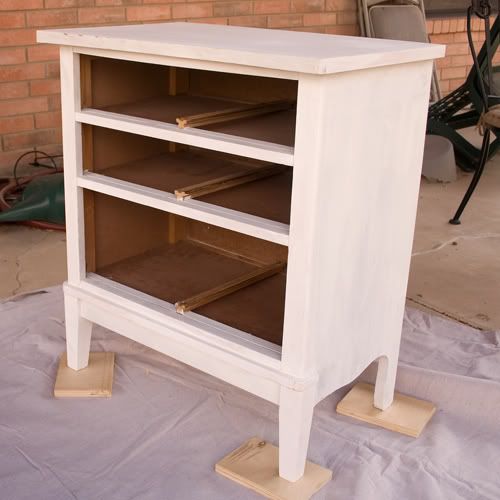 Dresser Primed
The dresser has been painted. We still need to put at least one more coat of Polycrylic all over and another two coats on top of the dresser to give it additional protection as I don't know how long it will be before I get the special glass for the top.
Dear Sister-in-law,

I am so sorry this isn't finished yet. We honestly had all the intention in the world to get this finished over this past weekend; but, other things interfered with our plans. I know the suspense is killing you. Soon, sister, soon it will be done. Hang in there.

With all my love,

Lee Ann

PS: Ha!