It is not very often I catch Gracie gopher hunting. But, on November 8, 2014, I looked up to check up on her and spied her very interested in a small gopher hill. Fortunately for her, Abby was not around close by to disturb her for awhile. I grabbed my camera and snapped a few pictures.
Such intensity in her face!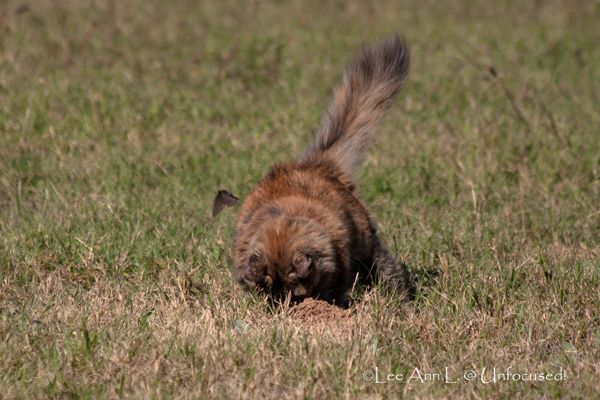 Pounce!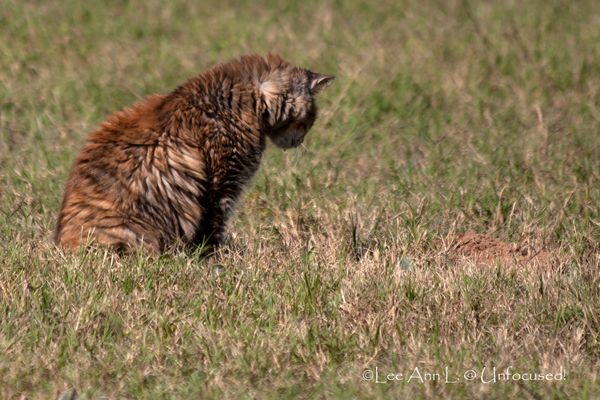 Let me see if going around the hole will help…
Oh yes, movement…
Lunge!
Sigh.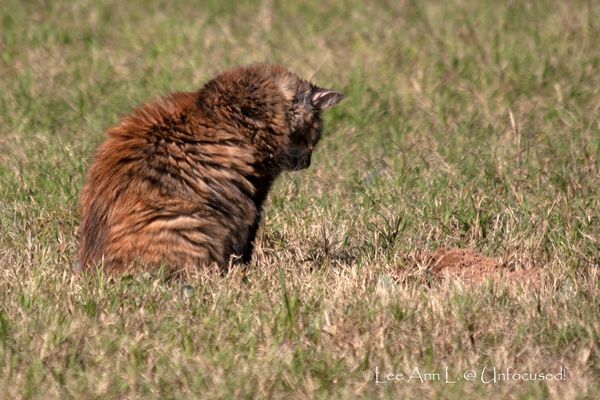 Why can't I get him (her)?
Dive!
Oh man, so close…