Previously: Documentation III

Once upon a time, a long, long time ago, the instructions for Block 4 were posted. Due to the fact I was focusing on finishing my mother's Maxine quilt, I had to postpone making this block.

The perfectionist in me was going crazy! I am not one to get behind on things deliberately. However, I really had no choice and I made myself relax. Do you know that the world did not end because I didn't get this done on time? Ha! By the way, both Block 5 and Block 6 have been posted since then. So, I'm way behind and the world still have not ended. Ha!

Anyway, As long as I do both block 5 and block 6 within the next two weeks, I'll get caught up.

I'm going to try to make the rest of this short, sweet, and simple as it's late and Dan is on his way home from work! It is Pizza (homemade) and Biggest Loser tonight! Isn't that the strangest combination? - eating somewhat unhealthy while watching Biggest Loser? Ha!

Moving on...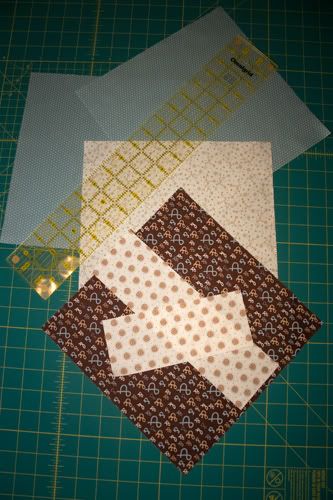 Picked out the Fabric
Note: I went back to my scraps and decided to use some leftover fabrics, that is the reason for the odd size fabric in there...
Cut them up according to instructions
From here until the finish, I didn't take any pictures. The instructions gave me a headache and I was so focused that I forgot to take pictures.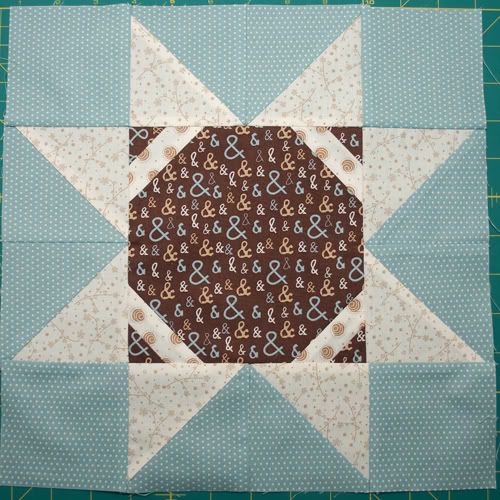 Finished Block
I have to say that I am extremely pleased with this block. There is one minor mistake I made; but, that is okay. It didn't affect the size of the block or anything. I wonder if anyone will notice it? I am not perfect and besides, it adds character. :-)
I uploaded the picture to the flicker album and added it to the
Layer Cake Quilt Along Flickr group
. Due to the holidays, people have been submitting Blocks 4, 5, and 6 whenever they could. So, it's all mixed up now. But, that adds interest. :-)
Next Up:
Block V and VI