Let's do something different today. I'm not the only one creative around here. My husband is creative too. Here is a project that he recently completed and it was all for me. Ha!



He took a scrap piece of wood, cut a big ol' circle out of it and slapped a lazy susan hardware on it.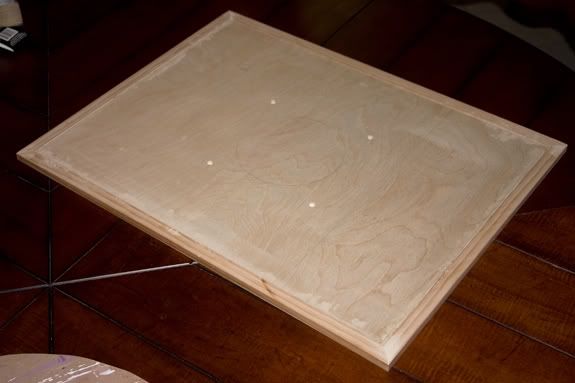 He also took more scraps of wood, framed it out, and drilled some holes in it to correspond to the lazy susan holes...

What could this be?



He dug into my stash of paints and...



Primed them...



Painted them...



He also put some Polyacrylic on them. Purple is my favorite color; but, I don't dare decorate with it except in accent colors...

Have you guessed what this is yet?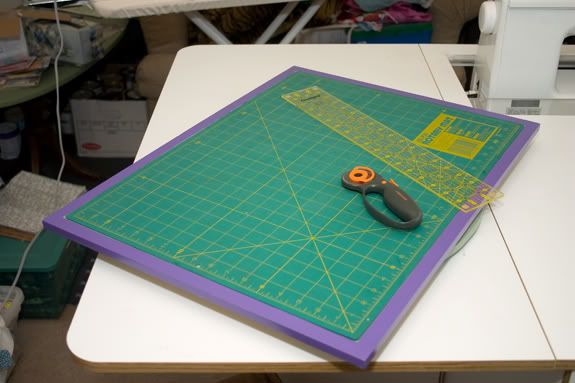 Voilà! A Lazy Susan Cutting Board!

It's fairly good. I will have to be careful if I cut near the edges as it will tip. But, I think it's great for small cutting projects. And, it was cheap. He made this thing for an existing cutting mat I already had. So, the only expenses were for the lazy susan hardware and some rubber feet. I'm quite pleased with it.