We traveled up to the Ft. Worth area and stayed with my sister-in-law over the New Year. I really enjoyed this visit. It was just what I needed. A bit of relaxation and a bit of playing tourist.

Weatherford's Courthouse
This is the coolest little town and it's thriving. This courthouse amazed me because it was like an island unto itself. There is an oval roundabout completely encircling it. I loved the architecture of the building. The square really does not exist as most of the buildings are gone/replaced. But this courthouse is gorgeous in my humble opinion.
Fort Worth Stock Yards
We went to the Fort Worth Stockyards for a day. I had a very good time just browsing the stores, wandering the streets and watching the people.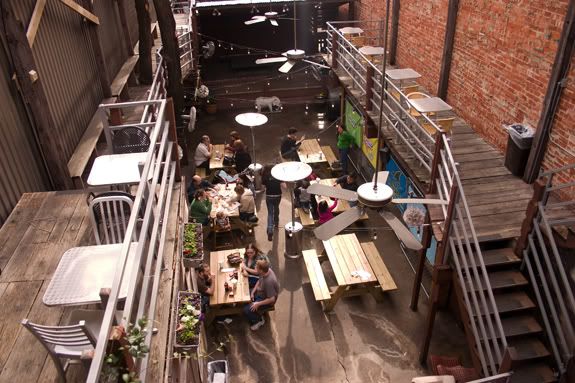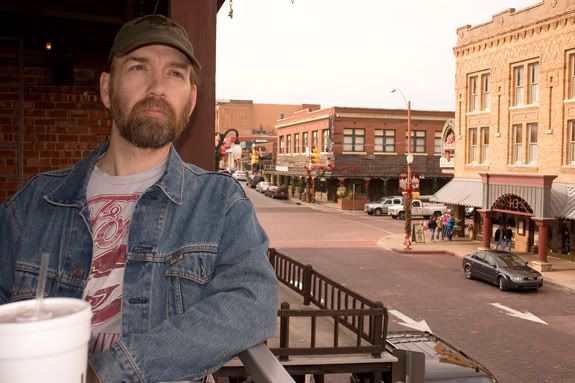 We had lunch at the
Love Shack
. When I saw the name while we were looking for a place to have lunch, I immediately started singing "Love Shack, Baby" by B52s. Yeah, that sort of dates me. Let me tell you, the food is delicious and the place is downright quaint. I loved it. We sat at the very top of the place and nearly froze to death when the wind started to pick up.
Cowgirls and Cowboys
The Slowest and Shortest Cattle Drive Ever
The stockyards have a cattle drive twice a day. I thought it was the saddest thing ever to witness. Those longhorns seems soooo bored. The cowboys and one lone cowgirl seemed bored too. Ha! :-)
We took a short trip to
Sundance Square
to check out the place and see if we'd like to visit again in the future.
Art on Building depicting the Chisholm Trail 1867 - 1875
Another Beautiful Courthouse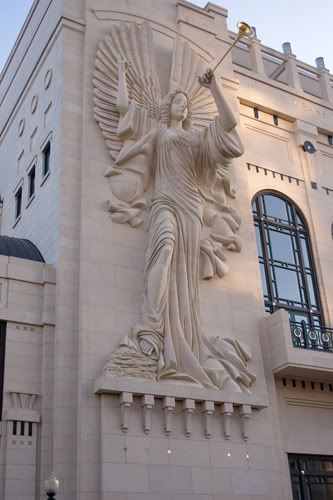 Bass Performance Hall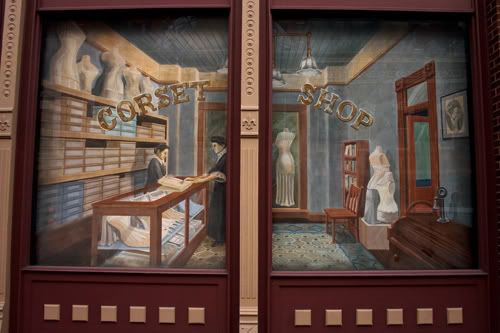 One of the many "art" inside storefronts. This is one of my favorites.
I also went to Grandbury with my sister-in-law to visit a quilt shop. I loved the downtown square. Don't ask me why; but, I do love the old timey squares with stores around a courthouse. I didn't take any pictures as I didn't feel like it.
The quilt shop itself was located right in the heart of the square. It was a small shop; but, loaded with fabrics and the like. We shopped at several antique stores (another favorite hobby of mine) and had lunch at a tea room. I had a very good time.
We also visited my niece and nephew-in-law and her baby and had lunch at Rosa's. I wish we had a Rosa's Cafe here in San Antonio! It is decent food for the right price. And, they have Taco Tuesdays!