12/24/2010: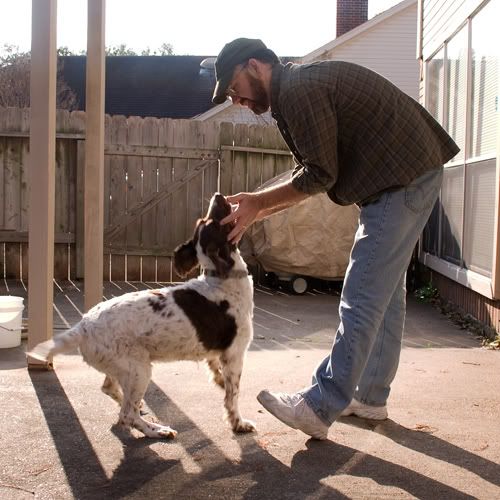 Dan with Jake, my Brother's family dog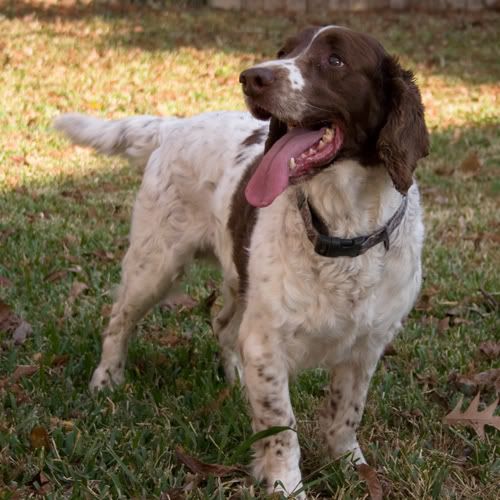 Jake was HARD to get a decent picture of, he will NOT stay still
Jake "pointing"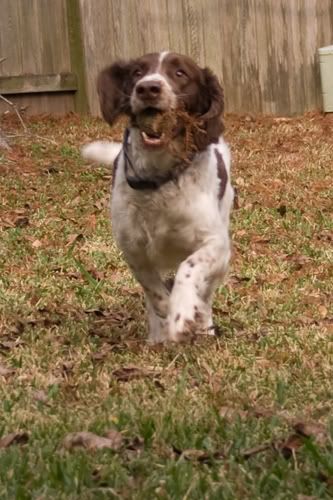 Happy, happy, happy! "I've got the ball!"

My reaction: Ewwww! slime and weeds/grass. No Thank You! Ha!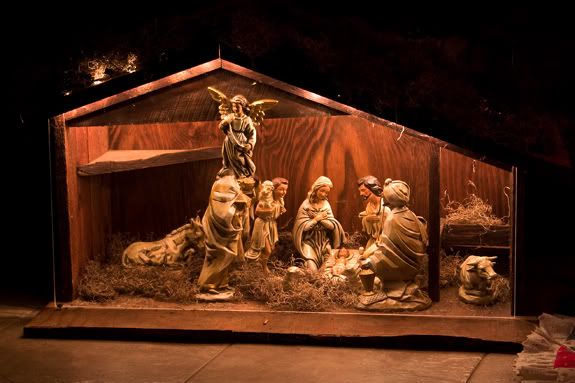 This is my mother's old Nativity set. My Dad built the "manger" for it one year.

I played with camera - experimented with lighting in the dark on a tripod. I am not happy with this picture and will have to play around more in the future if given the opportunity to do so.


Again, I played with the camera and experimenting with lighting in the dark on a tripod. This was on my brother's tree. I actually made that ornament years ago and gave it to my nephew (they each got one). I am really pleased with the result on this one.
12/25/2010, Christmas Day: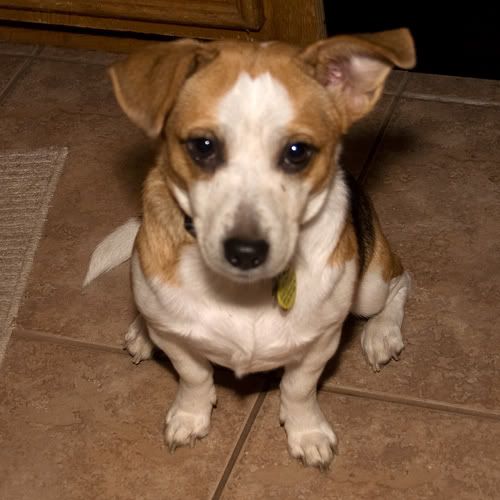 Sad Looking Juliet, My oldest nephew's and his girlfriend's dog. She wanted scraps and she wasn't getting any.
She stands up willingly like this a lot and can stand up for a long period of time.
Christmas at Mom's place. Those boys are two of my nephews.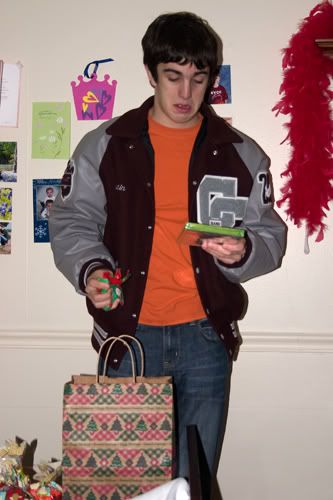 I LOVE the look on his face. Ha! I don't know what he/they were talking about when I snapped this picture. But, this look, for me, is priceless. Ha!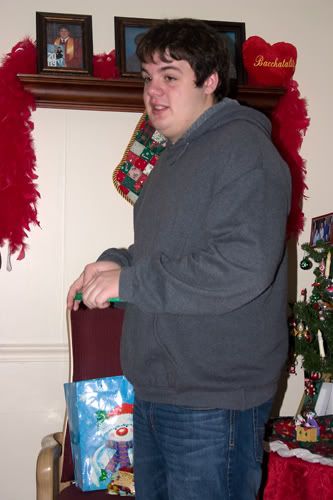 Mom was pleased with this gift
Lillian. She's. So. Cute!
Lillian with her Grandma
12/27/2010: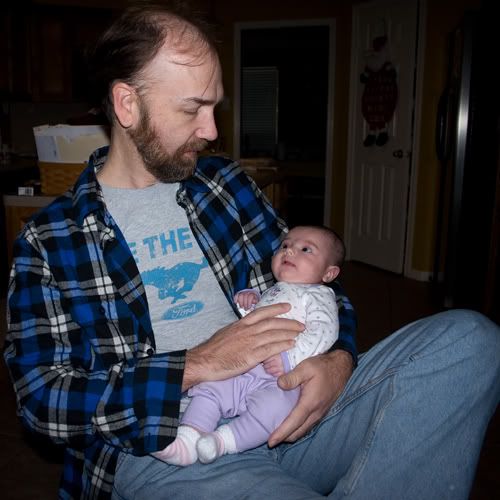 Uncle Dan with Lillian

This is proof that he will hold babies. He just will NOT be pushed or coerced into holding one. He will, if asked, and given the time to work up to the idea.