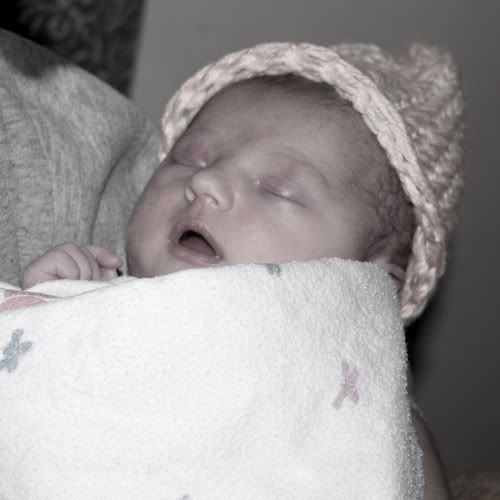 Lillian aka Lily. Born at 12:31 pm on October 31, 2010. 6 pounds 5 ounces and 19 inches long.
She is absolutely the most precious, sweet and petite little girl. She is so cute! You can tell she is very much wanted and loved by everyone.
The above picture was taken by me several hours after she was born. There are a few more that needs to be converted (from RAW format to JPG). Dan has several what I consider very precious pictures of sweet Lily. I will endeavor to post more on Monday in spite of the fact that we will be going out of town this weekend.