I don't have much to share today. However, I do have these pictures that I took September 9th with the sole purpose of demonstrating how BIG our Chessie is.

Chessie LOVES this particular wet cat food. She gets impatient and wants it NOW. She also becomes a chatterbox when Dan gets out the wet food.

Enjoy!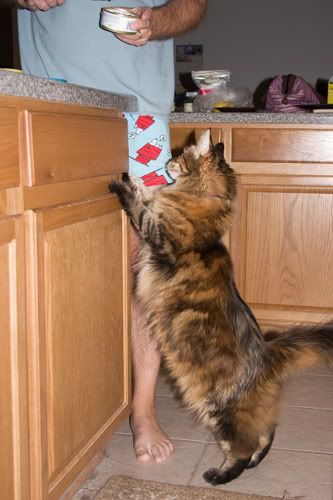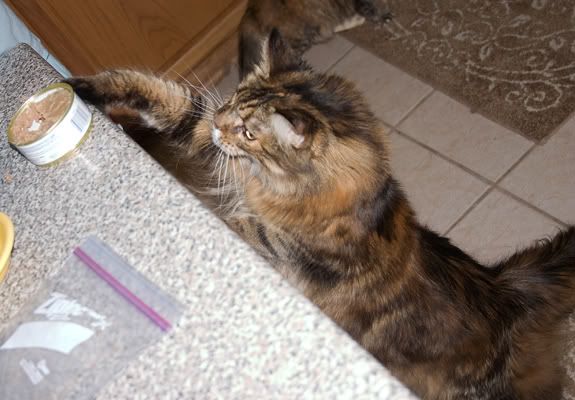 This last one is a strange viewpoint that I like. I don't know why; but, I do. We kind of teased her to get this shot. I know. Mean. Just absolutely cruel. Ha!