Maxine Fabric (The Beginning)
Design Wall

WIP == Work In Progress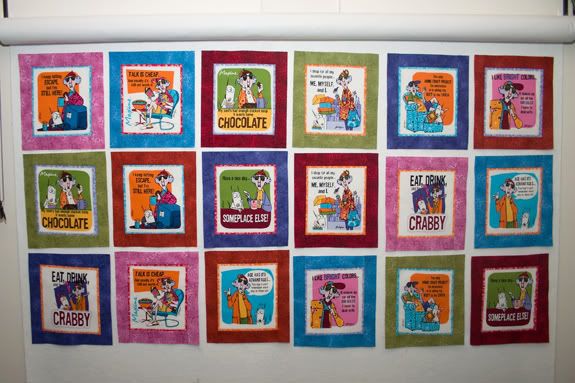 It was agonizing working on this. I had no pattern and some of the panels were skewed. I was just winging it using my eyes and imagination. I am rather pleased with how these blocks turned out. I've gotten all of them sewn up and squared.




Next, I will be cutting up the coordinating fabric in the same size as the blocks - two each. And then, I will be arranging them all together...

I can't wait to get back home and begin working on it again...

Next Up: WIP: Maxine Quilt: 10/26/2010