Do you ever get the feeling that you've been blessed upon seeing certain things?

I had said "see you later" to my Dad and then the following day, we all attended my youngest niece's baby shower. It was a very emotional two days for me.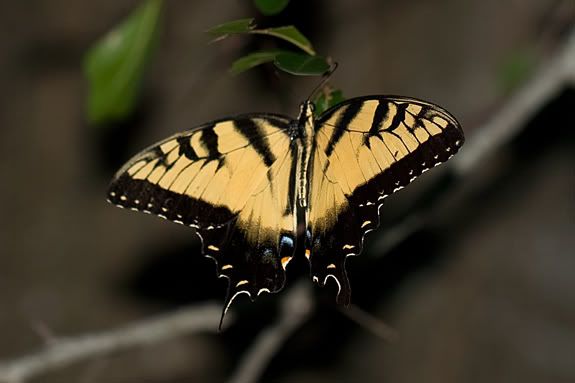 A big ol' Tiger Swallowtail butterfly made an appearance when we all returned to Mother's house after the baby shower. And, I felt blessed. I don't know why, I just did. Seeing critters like these (and finding coins on the ground) always makes me feel blessed by God. And, I have to confess, I immediately thought of my Dad upon seeing this critter.

I think it must have been amusing to the rest of the family to watch Dan and me. Dan spotted it first and then we both scrambled to take pictures of it. It was such a big beautiful butterfly. I do believe that some people even took pictures of us taking pictures of the critter. Ha!