I finally got my hands on the pictures taken at my youngest niece's shower on July 24th, 2010. I need to get Dan (the photographer) to burn a CD of all the original pictures so that we can mail them to her. Here are a few pictures from the shower itself. Enjoy.


Lunch Spread



Closeup of Fruit



Gifts

Before I go on, I must explain what the following three pictures are about. You see, there was a game that involved grabbing a partner. Each team was given a jar of baby food and a baby spoon. One person feeds baby food to his/her partner. Whoever finishes the jar first, wins a prize. The prize went to Mommy-to-be of course. It was total entertainment!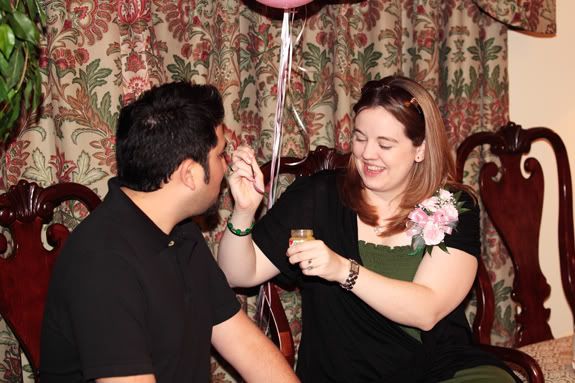 The Parents-to-be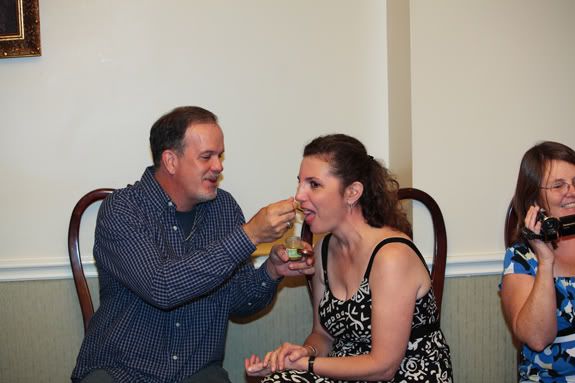 Even the Hostess and her husband played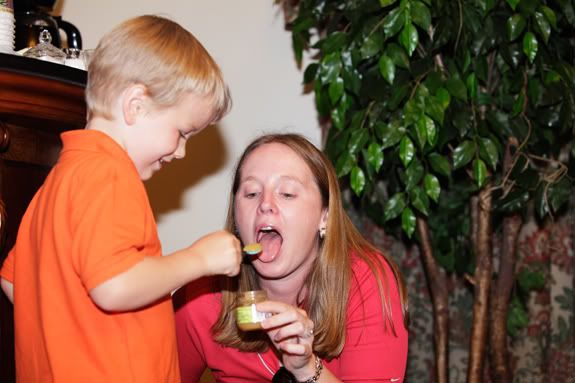 Sister to Mommy-to-be and her son
PRICELESS!



Gifts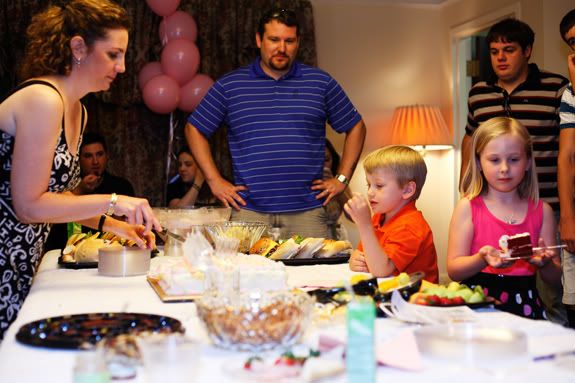 Cake!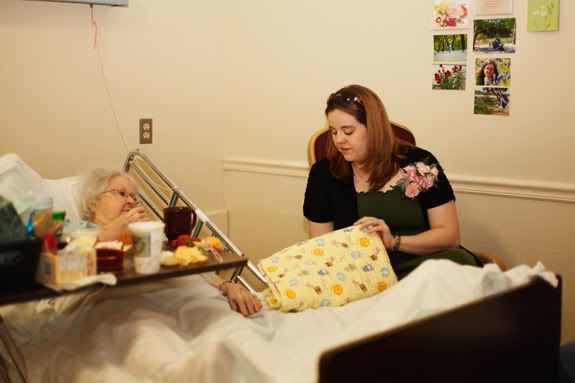 Time with Grammy