Mother made me cry today straight from the grave.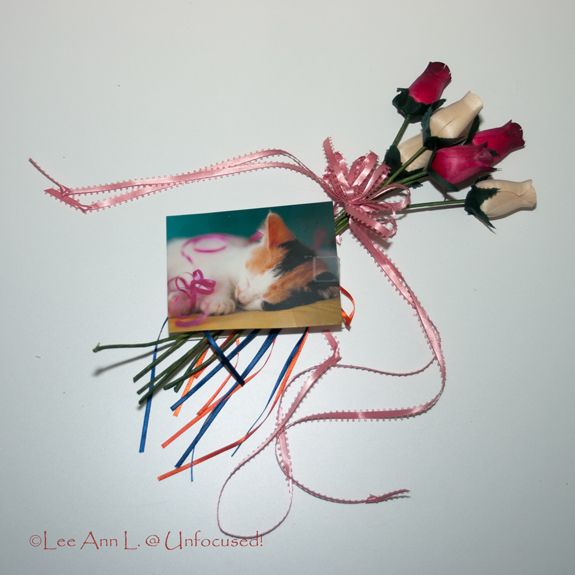 I unpacked a box with my name on it that came from the folk's house. I found some wooden roses I had given to her when I graduated from college. She had taped a card with a kitty and ribbon on the front and added her own decorative ribbon. I thought it was cute and had always assumed she used the card to complement the roses.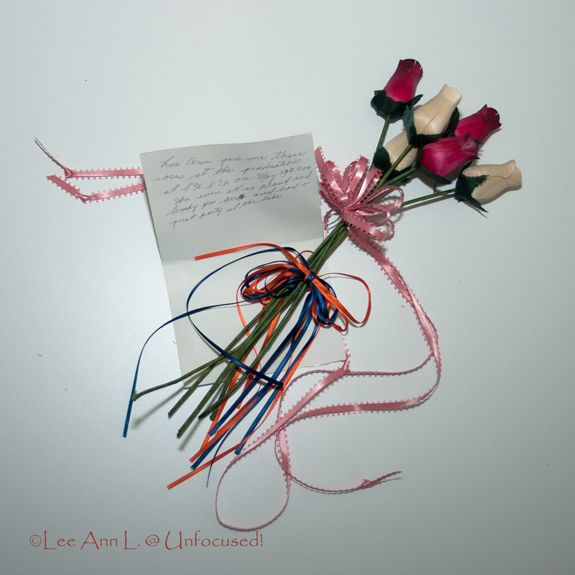 I felt a lump inside the card. So, I untaped the card and found the original ribbons I used which were my school colors along with a note inside written by my mother.
You see, Mother was not the most expressive person.
Lee Ann gave me these roses at the graduation at S.H.S.U. on May 13,2006. We were all so proud and happy for her and had a great party at the lake.
And today, she managed to make me cry straight from the grave.
I thank you Mother for leaving a note with the roses. I knew Daddy was proud of me. It did my heart good today to know that you were also proud of me.
Note: I found the roses and note on January 14, 2015 and wrote in my journal the same day. The first sentence (above the first picture) is unedited. But the rest of the entry is edited and I added pictures to turn it into this blog post.