I am changing the weekly pictures to be posted on Fridays instead of Sundays. This means you will get a partial week's worth today and a partial week's in addition to a full week's worth next Friday. The pictures will run from Fridays to Thursdays (instead of Sundays to Saturdays). The reason for this change is due to the fact it will be easier for me to find the time to do my blogging on Fridays and it will not take time away from being with Dan.
The Circle of Life isn't always Pleasant 10/21/2012
I was doing my usual spider identification with my camera and was surprised to see this one eating a tinier spider. Life isn't always pleasant. However, life can also be amazing at times. For example, I discovered that some kind of dead critter was teeming with ants. I mean covered from head to toe. Those ants took a whole day to decimate it leaving behind a fragile skeleton. And then, some kind of beetle came along and started working away at the skeleton. That skeleton was gone by the next morning. There was no evidence that a critter once existed.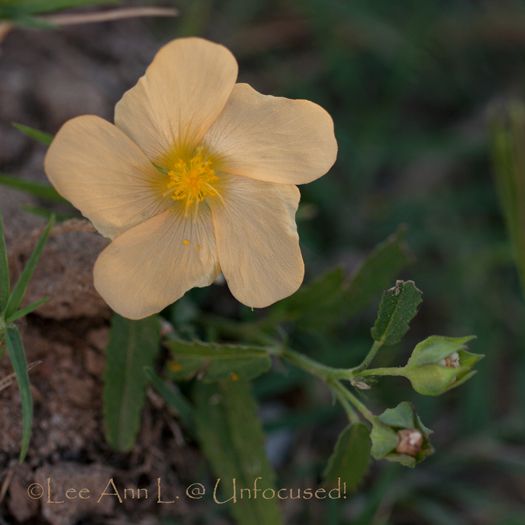 Pale Yellow Flower 10/22/2012
I have not been able to identify these flowers. My books are still packed away in a box somewhere. I spied this one near the mailbox late one evening. And, of course, I had my camera with me. I have not seen any of these on our land (yet). They look like grass type flowers and very fragile.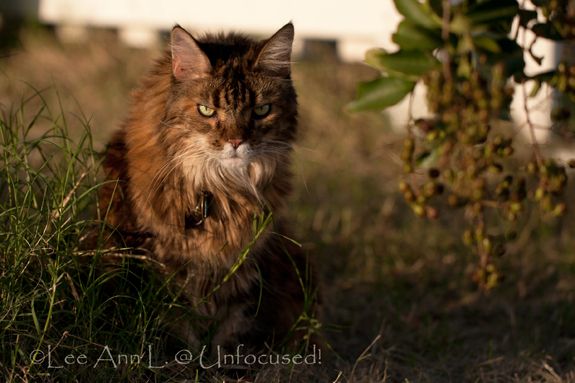 Chessie 10/23/2012
I had to force her to explore the front yard due to problems with sticker burrs after we mowed the land last Saturday. She was not a happy girl with me; although, she was happy to be outside.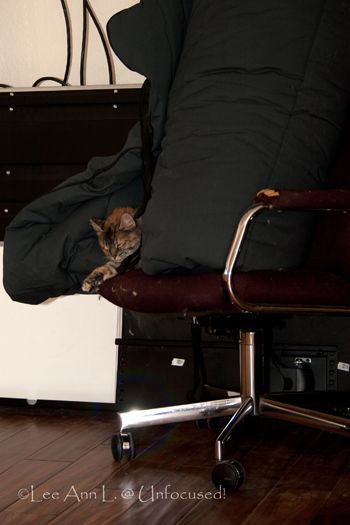 Gracie 10/24/2012
Do you see her? I searched for Gracie and could not find her. Much to my surprise, I finally discovered her tucked away in the sleeping bags that Dan set on the office chair. However she managed to do this I will never know. I thought it was humorous and yet, at the same time, I was irked because it means more work for me to do. (I have to vacuum them or use a lint roller to get rid of the fur).
No Picture for 10/25/2012
I went into town with Dan and ran around like a mad hatter doing shopping. Dan's company had an event called Racktoberfest that is all about German music beer and food. By the time the party was underway, I had a headache and just did not feel like snapping pictures. I now regret not doing so because I ended up having not taken any pictures for this day. This is okay as long as I get back into the groove of taking pictures. This means, I need to take a break sometime today and just pick up my camera. Hopefully, life will provide a wonderful reason for me to do so. :-)