On My Design Wall: Backing in Progess for Layer Cake Quilt
I am real pleased with how this is turning out from what I envisioned. The main fabric is my favorite.
On My Ironing Board: A Bunch of Blocks Waiting to be Ironed and Squared
Some blocks will be used to complete the backing for Layer Cake quilt. I am thinking that the leftover blocks will be used to make a small quilt or two. We'll see.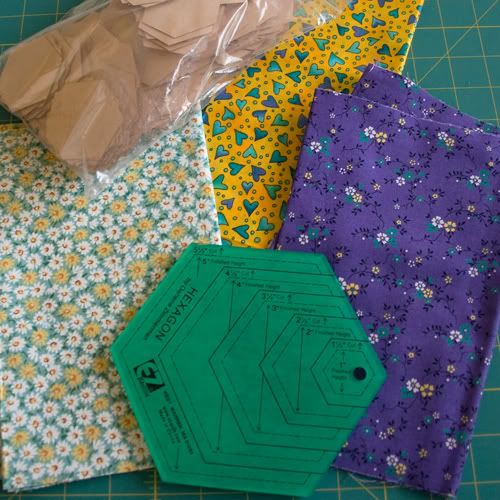 On my Cutting Table: Getting Ready to Cut Fabrics to Make Hexies
I grabbed some fabrics from my stash. They are not perfect; but, it will do for a practice project. I thought that this would be a good project to take on the road. I do not have much time to get the fabrics cut and packaged as I will be on the road again soon. So, I better get going on this little project.