Note: Since our vacation to Missouri was quite disjointed, I've decided to post about different things separately. I didn't want to overwhelm any readers. Plus, I don't have all of the pictures "developed" yet. Those are my excuses and I'm sticking with them. :-)

**********************************************************************
As we were traveling along HWY 69 in Oklahoma toward Missouri, our F-150 pickup got splashed with sludge/oil while passing a dump truck.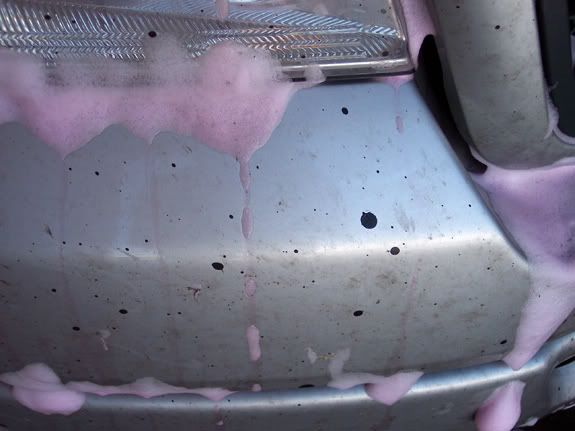 See all those black spots? That stuff got all over our vehicle.
We decided to take a detour and stop at the next town, which happened to be
Eufaula
, to find a car wash as we were worried about damage to the paint if we left it on too long.
As you can see, we found a self service car wash with the most boring name!
Dan had me get in the bed of the pickup truck to check and see if there was oil on top while he was washing the body. Yup, there was. And...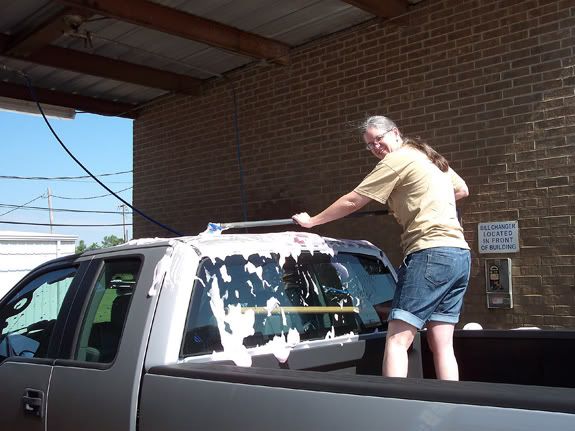 I was dragged into washing the top since I was already in the truck bed.
Dan did the final rinse - Lucky me! And, our truck survived. It cost us a total of $1.50 to wash the dang thing. And, of course, it was all filthy again by the time we arrived at our destination. But, at least, it wasn't covered in sludge/oil.
{Pictures taken with a point and shoot camera -- a rinky dinky Kodak Easy Share.}
edited to add:
Rest of the Road Trip to Missouri