On the fourth day of vacation in Missouri, we went to Eureka Springs, Arkansas. We spent most of the morning exploring this beautiful historic downtown location. The weather was partly cloudy, which made taking pictures difficult. But, I still managed to get fairly decent shots.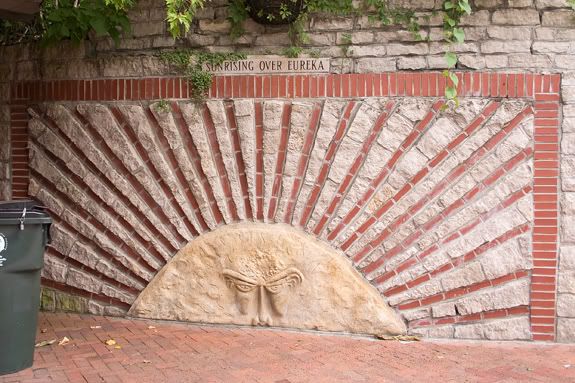 Sunrising over Eureka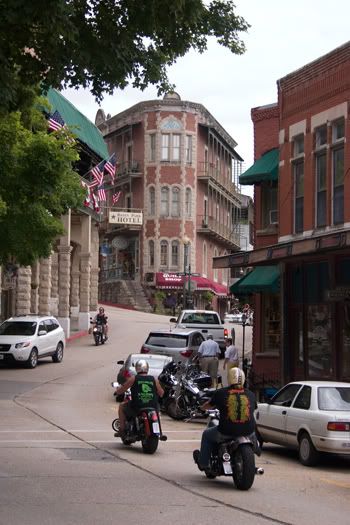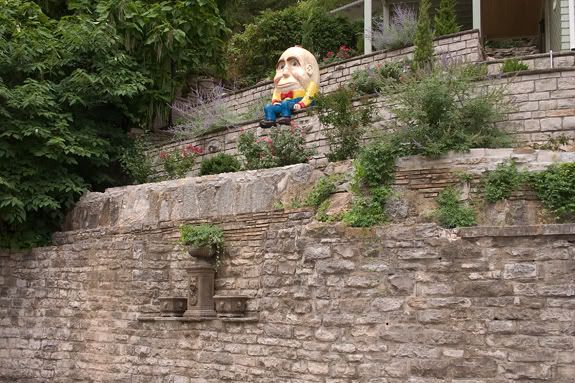 Humpty Dumpty sat on a Wall...


Tree is growing through the upper level (street)

The city protected this tree, which was awesome in my opinion.

We spent about three hours in Eureka Springs. We then took off. Dan then took me to historic Downtown Branson. By choosing to do this, we avoided the crowds of the touristy parts of Branson. A lot has changed since the last time we explored this place. Branson Landing has since been built practically right next to historic downtown and didn't even exist back then. We did roam this shopping strip. If you're a shopaholic, this is the place to go. It's located right next to the river and a very beautiful area.

The weather had turned cloudy and rainy, So, taking pictures was out. I did manage to take a picture of this historic store.



Dick's 5 and 10

We spent some time exploring this place. I loved rummaging through all the merchandise. I ended up getting a souvenir t-shirt -- the only purchase I made.

I was so tired from our all day outing that I snoozed some on the way back to Springfield, MO where we were staying. This is highly unusual for me as I often cannot sleep in the car. I will often get sick if I try to read, play video games (DS Lite) or even sleep while traveling, which is a pain. And, don't bother suggesting listening materials because I'm deaf. A tough life I have, I know. Ha!

When we arrived at our destination (Springfield), we roamed around looking for a place to eat dinner. We decided on...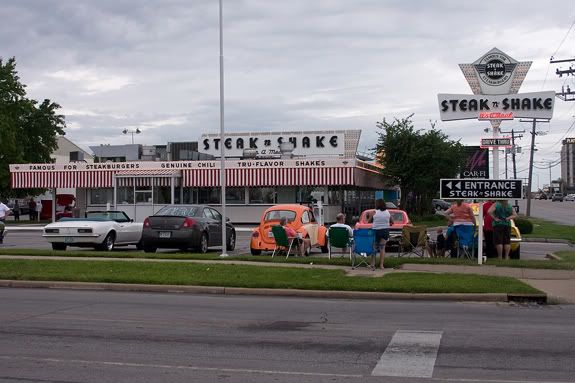 Steak 'n Shake

As you can see, the weather was horrid. But, I had to try to take pictures.

I loved this place. It had on old-timey feel - like a 50's diner. And, I was pleasantly surprised that the food was delicious. When we stopped, there was a car show in the parking lot. We absolutely enjoy looking at old cars. There was a rusty old bucket of a truck with a spiffy beefed up engine that made us laugh! But, we also thought that the concept was cool.