I have been busy fighting off the after effects of staying one night in a bad hotel. Dan was affected by it too. We both are doing much better now.

We've been busy catching up with housework, making pizza dough and pizza sauce, and general shopping this past weekend. And then, I woke up sickly around 3:00am yesterday morning. It's something that happens to me from time to time when I'm under stress and/or not eating right and usually lasts only a couple of hours leaving me extremely tired and often with a headache. Anyway, I'm feeling better now. Due to all this, I haven't had much time to look at pictures from our vacation to Missouri.

However, I do have these series of pictures of Gracie that I've been saving for a time when I don't have much to say or post. These were taken this past January and Dan came up with the short one liners that tell a story. Enjoy!



What are you doing?



NOoo!



I... Told... You ....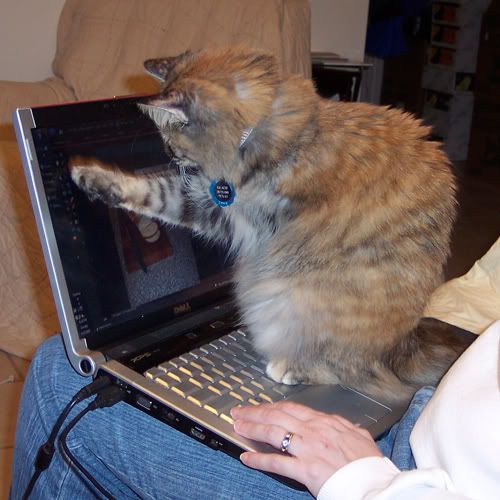 Right Here!