(completed January 30, 2016)
I purchased the sign for less than six dollars. I wanted it to stand out when I hang it above the door; so, the only scrap wood we had that worked was leftover flooring. Dan cut the piece of flooring down to size and stained the edges with a walnut color. The sign was placed on top of the flooring and viola! We now have a sign above the Guest / Game room.
I do not think I ever posted about the sign that hangs above my room (the studio) which was put up eons ago. Here it is: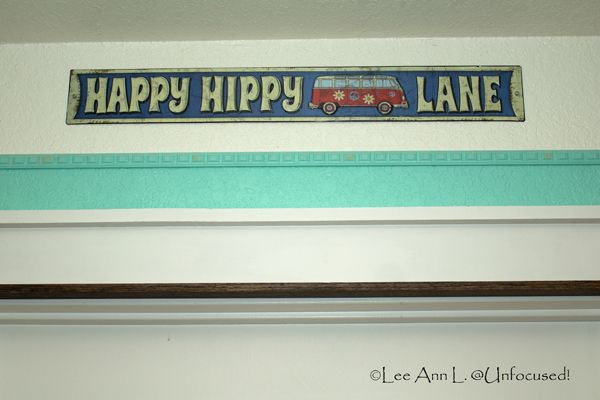 Signs above doors happens to be a thing of mine lately. I plan to hang one above Dan's office, our room, and the guest bathroom in the future.