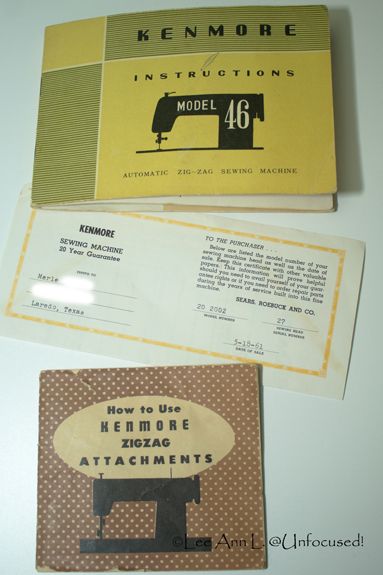 I inherited my mother's sewing machine which included the cabinet it resides in. My mother kept all the books and my dad kept the receipt.
As you can see, it was purchased in 1961, 3 years before I was born. And, the amazing thing is that it had a 20 year guarantee. You do not see that these days.
The confusing thing is that the instruction booklet says model 46, the receipt says 20 2002 above the word model and a plate on the back of the machine has 1120 beside the word model. So, what the hey? I do have to say that the instruction booklet matches the machine perfectly.
I have been calling it Ken which is short for Kenmore. It is now all cleaned up and ready to go. I am amazed at how well it runs. I plan to do some piecing using this machine.