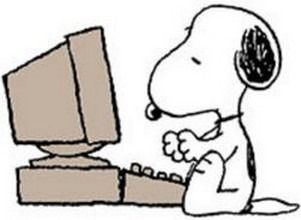 Savings

Previous Balance
992.00
Week 27 (08/04)

+64.00

1056.00
Week 28 (08/11)

+66.00

1122.00
Week 28 (08/18)

+68.00

1190.00
Week 29 (08/25)

+70.00

1260.00



Book Finishes

#17: The Book of Sight by Deborah Dunlevy.

#18: The Broken Circle by Deborah Dunlevy.

These two books were fairly good reads and are considered to be of the young adult and fantasy genre. They caught my eye when they were on a book list and when I read the synopsis for the first one, I thought I would like to read them both.

They received 3.47 and 4.00 respectively on Goodreads. I gave them both 4 stars (on Goodreads). Amazon had 4.4 and 5 stars for both respectively as of this writing.

I think the books would be excellent reads for kids. I immediately picked up the second book after finishing the first. I am looking forward to the third book which should be released soon.

Note: Dan and I have been having a Doctor Who marathon. BBC America aired all episodes before the newest season began. Yes, I had them recorded. We are watching two or three episodes a night and gradually going through the list. As of this writing, we have 50 more episodes on the list (which includes two new ones). I can hardly wait to get to the newest episodes I have not yet seen. So, my reading of books have slowed down considerably. Ha!
Projects

My Room: Not a lot was accomplished this month due to the fact the both the main and my room's A/C broke down at one point or another. My room's A/C just fried due to faulty parts and as of this writing, it has been going on 3 weeks attempting to get it fixed. Fortunately, we can survive the summers without this system; but, it is frustrating because it is simply too hot to work in that room. I can hardly wait for cooler weather to come. It has been a tough summer for us both.

Before the A/C fiasco happened; we were In the process of getting my desk area completed. That area is coming along.

Dan managed to get one small section of a built-in for fabrics completed in spite of the heat. I was thrilled upon seeing it because what is in my mind (and on paper) is becoming a reality.

Unpacking boxes: I have successfully unpacked all of the boxes! With the exception of a few moving boxes storing some stuff (such as old blue jeans to make a quilt out of), we are no longer have things in those awful cardboard boxes! Hurray!

It is interesting to note when I started on Dan's room last Saturday (August 30), Dan had to get involved. In fact, he went much further than what I planned! I just wanted to go through the boxes in and out of the closets. But, he continued cleaning and organizing stuff in that room. The room looks like a real room (or office) now!

We will be having a yard sale soon – Most likely on Saturday, October 4. We have quite a bit to get out of this house. I will be pleased when all (or most) of it is gone. Any money garnered from this yard sale will most likely go into the house (new A/C) fund – every little penny will help.
Other

Speaking of savings, we do not plan on sacrificing trips or short vacations in our endeavor to save up the necessary funds for a new A/C system by next spring. We do have a vacation fund and we will make it work. We will not rob Peter to pay Paul. In fact, Dave Ramsey's Total Money Makeover strongly advises against doing this very thing as making sacrifices can discourage a person from saving and ultimately obtaining debt freedom.

Anyway, we already have one trip late October planned and I am looking forward to it. We also probably will do some things over both Thanksgiving and Christmas holidays. We just do not know exactly what we will do yet.