I have been busy cleaning, cleaning, cleaning, recycling, reorganizing, Goodwilling, and trashing stuff. As a result, I have only done a few things in the way of crafting and quilting projects.

I did the garbage container recently as the original was driving me batty.

We are slowing working on the trash-to-treasure nightstand. All that is needed is a couple of coats of polyurethane and that project will be completed.

And, I finished adding the borders to the Layer Cake blocks which I last posted about on June 21st. They are all squared up.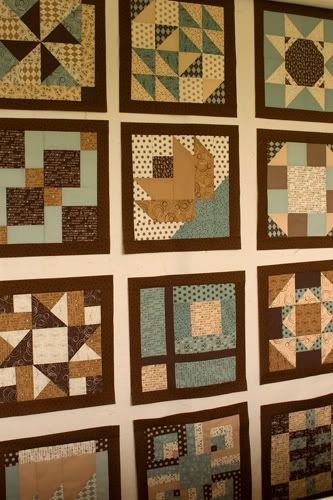 As of this morning
As you can see, I have made very little progress on the quilt. The next step is cutting fabric for the
sashing
and sewing those on.
I am planning to relax and enjoy a week or two for myself before getting back to cleaning, cleaning, and cleaning! We are trying to simplify and organize our lives. We have already gotten rid of a dining table and two folding side tables via
Craigslist
and I am planning to sell off more including an antique sewing machine. (No, it is not my Grandmother's sewing machine).
I am anxious to get the Layer Cake quilt top and backing finished because I wish to play with my newest "toy" in the house.
A Sneak Tease
I'm linking up with: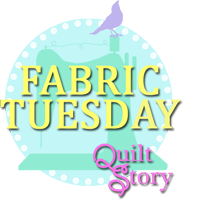 &nbsp