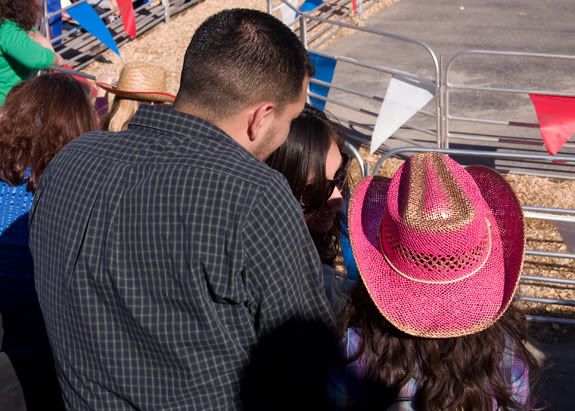 February 6, 2011; San Antonio Rodeo; Swifty Swine event
I love this little girl's hat. I love the fact she was wearing purple. And, I love the rapport the little girl's family had.
This is pretty much the only decent shot I took at the rodeo. I am not much into sporting events (and taking pictures of them). I really do need to learn how to take pictures of fast moving objects though as there were some outlandish rides out there in the carnival area! Some of those rides were downright amazing. By the way, I love to watch the rides; but, you will not catch me on one - not even the Ferris wheel. Ha!