I scored a Groupon for a dual/family membership at 50% off to the San Antonio Botanical Garden.

We decided to go check the place out on January 22, 2011 because it was a "dog day". Each dog were allowed into the Gardens for a $5 admission charge which was to be donated to the ADL, ACS, SAHS, and the San Antonio Botanical Society.

We also went last Saturday, February 12th, for the "Chocolate Day" event, which is an educational day for both adults and children. I have to say it was mostly for children; but, the part how chocolate is made along with the actual Cacao seed was very interesting. Also, I was very happy to score not just one; but, two chocolate mint plants.


Chocolate Mint
We discovered a bird blind when we visited during the Chocolate day event. I wished I had a long lens with me though. I don't even own a long lens. However, Dan does. But, he did not have it with him. Anyway, I managed to capture a bird with my macro lens. Not the greatest picture considering it was quite a distance away.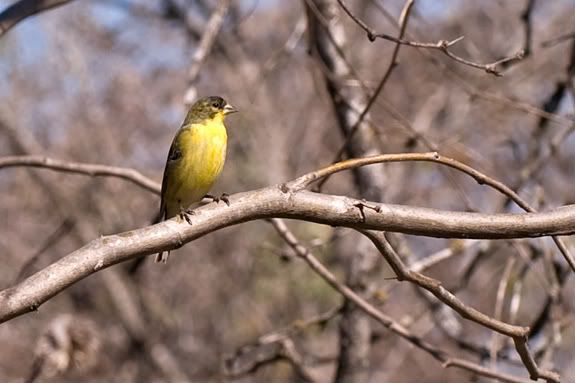 Lesser Goldfinch (?)
I am not sure about the identity of this bird. Maybe this one is an early bird to catch the worm? Ha! Seriously though, if any one of you can positively identify this bird, I would appreciate it so much!
Anyway, I have to say that I was very impressed with the Gardens themselves. The Garden is a lot bigger than I expected. I just hope it can bounce back considering there was two nights of hard freeze early in February. If it does, it should be beautiful in the Spring, Summer, and Fall. This is the place to go if you want exercise, photographic opportunities, and more.
The rest of the pictures below are from the January 22nd outing. I recently figured out how to do rollover images. So, some of the images have rollover capability - just rollover your mouse over the image and you'll see the name sign for the plant. Now that I figured out how to do this, I'll be taking more pictures of signs for places and things. It will make my life a whole lot easier.
Japanese Garden area
Plants within the Tropical Section
One of a variety of Sculptures around the garden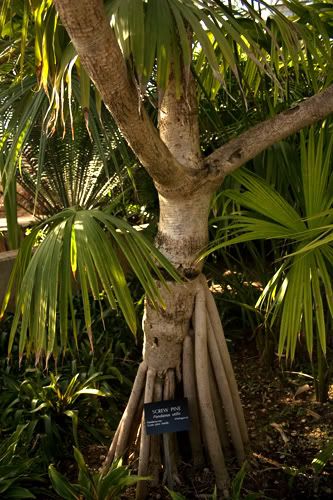 Children's Garden area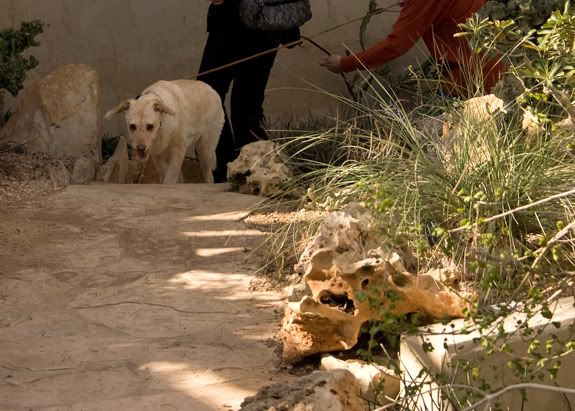 One of the many dogs that roamed the Gardens with their owners