This was Dan's setup for cutting the wood. The lumber was stored in the "hangar" (garage) and there was virtually no room for him to work. So, outdoors he went!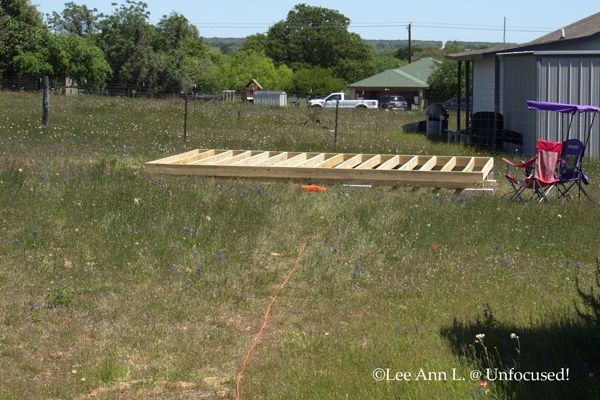 Finished joists for the main structure on Saturday, April 2, 2016. We also established most of the concrete blocks that will support the porch on this day.
Finished the joists for the porch on Sunday, April 3, 2016.
This is the side view along with its porch.