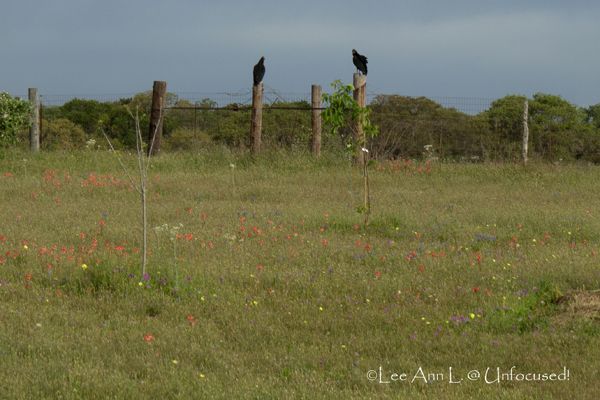 Three chartreuse buzzards.
Sitting in a dead tree.
One flew away, what a shame. How many are left?

Two chartreuse buzzards,
....

~ partial lyrics from an old camp song ~
Actually, these are turkey vultures. I looked out the back window and was shocked to see them sitting on some old fence posts. They looked like little old ladies gossiping.

This was the only picture I managed to snap before they flew away. As a result, it is not the greatest picture I could have taken because I did not take the time to set the camera up properly.