It is a gloomy rainy cold morning. The temperatures are dropping. In fact, it dropped 10 degrees in about an hour. The power was out for approximately 40 minutes causing this house to be extremely dark and I had to work by flashlight! Fun and games.
I think and I hope spring is finally on its way. But, it is going to get cold (down to the 30* F) again tonight and tomorrow. Hopefully, this will be the last extreme cold spell because I am anxious to start planting my spring garden.
In the meantime, I decided to look through some old unprocessed pictures (oldest to newest) and found this cute critter.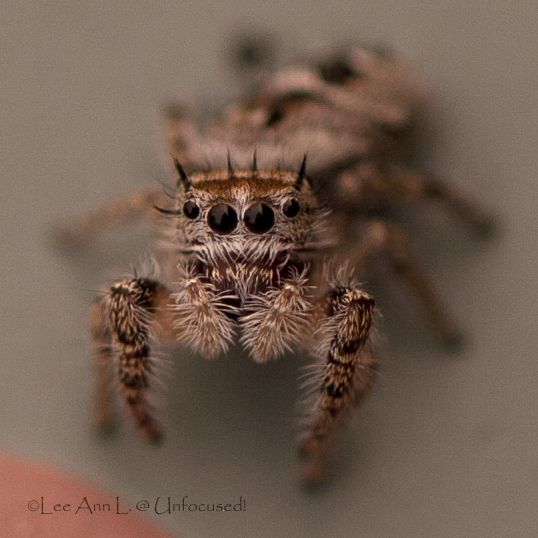 Daring Spider; 4/21/2014
I miss seeing spiders hereabouts. I am still watching out for Charlotte's babies. I do not know when they will emerge or already have emerged from their egg sac. I read that they overwinter in the sac and emerge in the springtime. So, I have been keeping an eye out for them.
I heard that winter is hitting hard in some areas of USA. Stay safe. And, stay warm.