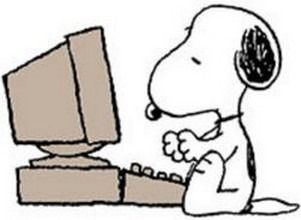 I found a recipe for individual meat loaf that I absolutely love. It is much better than the one I made often in the past before I went gluten free. Making meatloaf, especially gluten free, should not be complicated.
This recipe makes two full meals for the two of us leaving me with two leftovers for lunches. I make eight individual loaves with 1/2 the sauce recipe and bake four with sauce freezing the other four (without sauce) for the future. I will make 1/2 the sauce when I thaw and bake them.
Note: I do NOT use special baking pans to make meatloaf and have not for years. Ever since I watched a Good Eats episode on meatloaf, I shape and place them onto a baking sheet or casserole dish. This makes life so much easier! For easy cleanup, I will use aluminum foil. The special pans, which were a pain-in-you-know-what, are long gone.
Here is a partial ingredient list with tips and details. (Please go to the original source for the complete list of ingredients and baking instructions}:
2 pounds of lean ground beef

I used ground chuck which was 25% off at HEB. I ended up buying another 2 pounds which I divided up and placed into freezer for future meals that calls for ground beef.

1/2 cup fine bread crumbs

I used 4 C Crumbs: Gluten Free: Plain instead. I found this at Walmart.

1/4 ketchup

I used Hunts 100% Natural brand. This is gluten free (with a chance of cross-contamination). A family I know (via a sister-in-law) with a child that must be gluten free uses this brand and apparently uses it often. This is also HFCS free which is critical for me too.

1 TBSP Worcestershire sauce

I used Lea and Perrins brand which I know is gluten free. I get a small bottle at HEB.

The sauce calls for 1/2 cup brown sugar. I do not use a full 1/2 cup as it can be very sweet. I use between 1/4 to 1/3 cup.
This is a versatile recipe. You can add grated carrots, minced or grated garlic among other ingredients (including spices) to the meat to make a healthier version.
Personal Tips:
Do not over mix. That is a tip I learned a long time ago watching Good Eats and trust me, it is much better to not over mix the meat.
Do not overcook. Use a meat thermometer to keep track of the internal temperature. If you overcook, you will end up with a dry meatloaf which is not very appetizing. At least, It is not appetizing for us.