We snagged a Groupon to see the San Antonio Missions play at 50% off the admission price. We usually go see a game once a year; but, this made it even cheaper! And, cheaper is better in my book.

Below are some random pictures that I snapped at the game on June 4th against the Springfield Cardinals.


This was kind of odd. First pitch of the game only there was no first pitch. She was just out there while they gabbed at home plate. This was snapped as they were walking back. Cutest little girl. Sure wish I managed to get a better picture. It was Girl Scouts night at the game.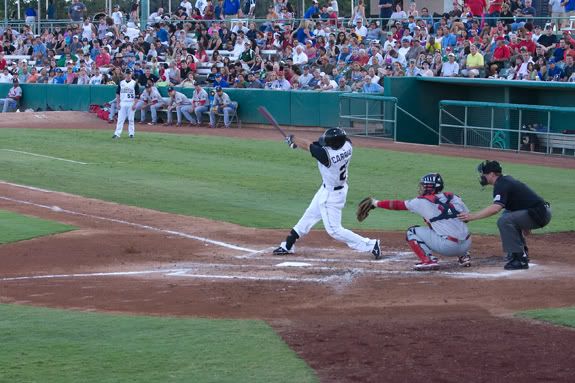 Several pictures I snapped where I managed to capture the ball in motion. Not the greatest. But hey, I have never been able to do this until now. I had learned a little about taking pictures in motion a couple weeks prior to this game. I am hoping to try again with Jake someday.


This hound stole a drink from a spectator. Of course, he could not drink the thing. He is the Express News mascot.


Scramble! The guy was safe.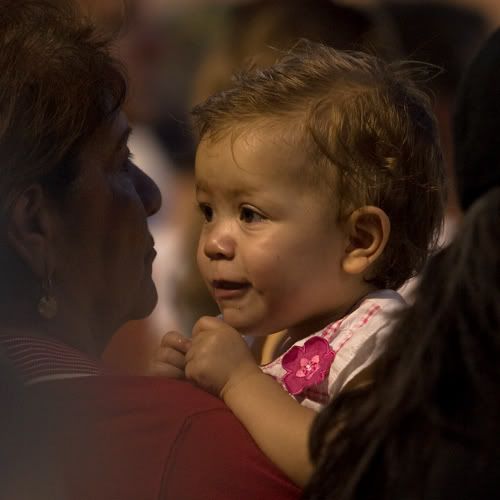 A cute baby. It was very hot out there; but, most of the babies at the game handled the heat well.


Church's Chicken Mascot. They did this event where he came out between innings with the flag and a kajillion little kids ran after him.


One of Missions mascots, the Puffy Taco. He gets a head start on second base and a kid would go running from first base to tackle him between third and home base.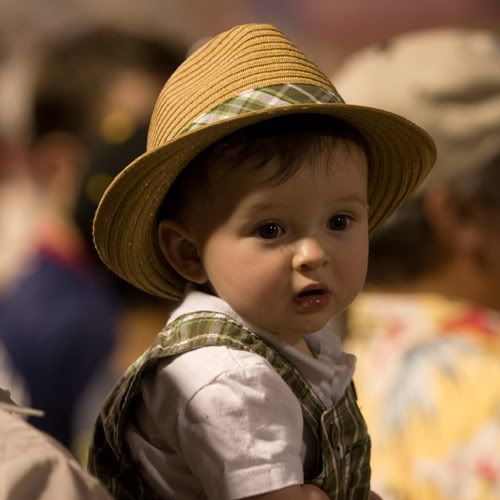 The cutest boy! This is practically the last shot I took at the game. And, one of the best! At least, I think so.