The Beginning
Continued I
Continued II
Continued III
More
I thought the title of this post was appropriate considering the major storm that came through last week.
I was surprised but pleased Dan snapped a picture of me....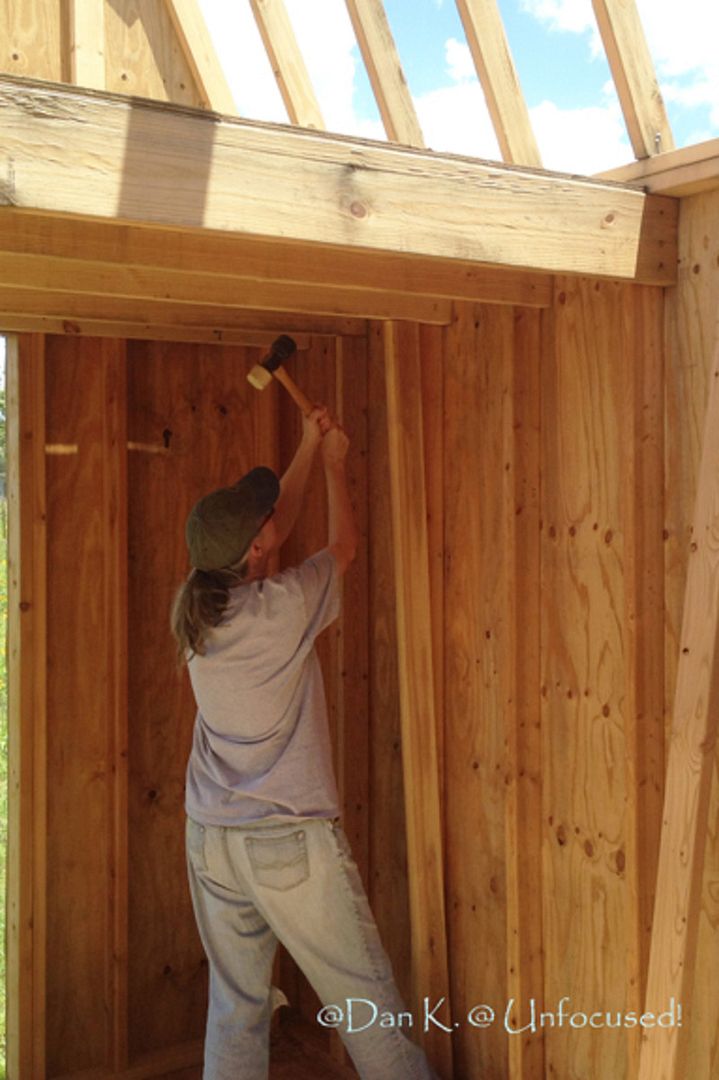 using a mallet to pound in some studs to support the upper loft joists....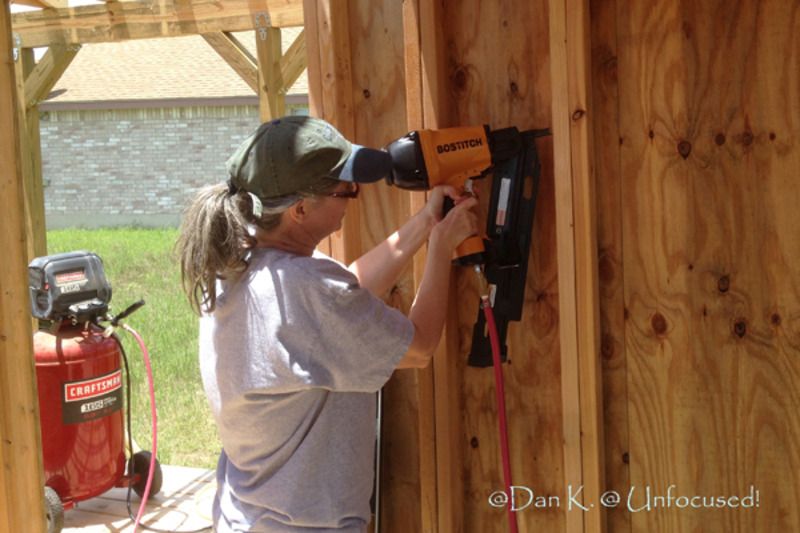 and using a monster sized framer nail gun to nail the supporting stud to its sister stud.
So, as you can see, I am trying to contribute in the building of the barn. The barn is coming along slowly but surely. The trusses for the porch roof are up. The plan is to get the porch roof on this coming weekend.