The Beginning
Continued I
Continued II
Continued III
Still Standing
Still Standing II
June 11-12, 2016: The porch roof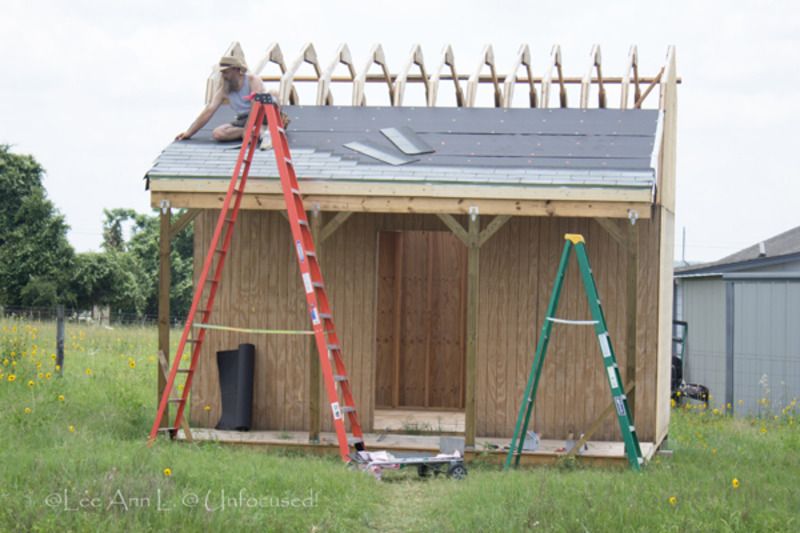 Note: I forgot to take a picture of the finished roof which was completed late on the 12th. You can see the completed porch roof in the next set of pictures.
June 18-19, 2016: Painting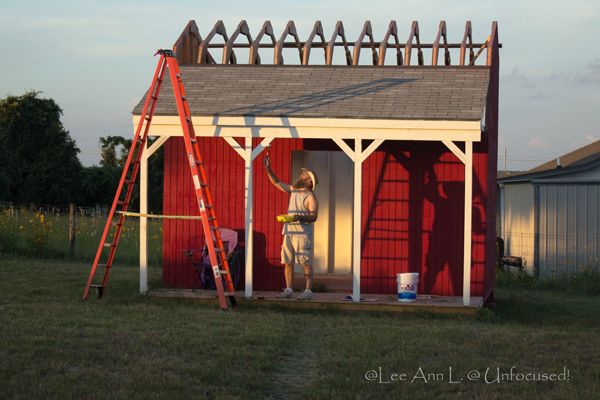 Note: We also painted the interior with one coat of primer.
The plan is to put on the roof of the main structure the weekend after The Fourth which is July 9 and 10.