Remember Cousin Itt of the Addams Family?
Well, Dan ran across a cousin of Cousin Itt getting a haircut and snapped a picture without her permission.
See the resemblance? Yes? No?
Well, this person certainly was much happier with her hair cut off.
Oh, it is me! Ha!
This is a terrible picture snapped with my phone. But, I liked it very much and decided to keep it.
Here are a few more pictures of us all cleaned up from a "photo shoot" in cloudy weather as the sun was setting!
I snapped this shot while setting the camera up. I love this one for some odd reason.
He surprised me with a kiss just before the camera snapped a picture.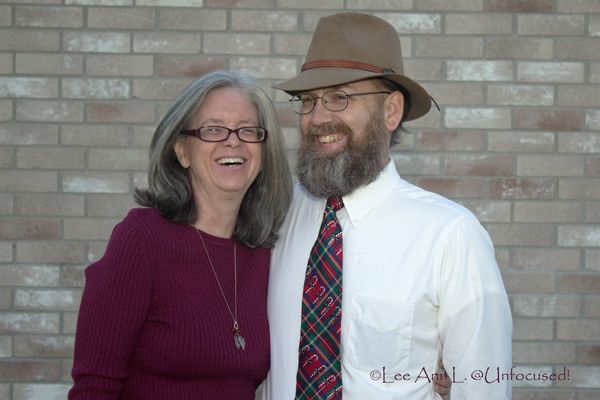 I stumbled all the way to him and we were both laughing at how ungraceful I was in my boots. But, this happened to be my favorite picture out of all the ones I managed to capture.
We are finally looking "normal". Not a bad photo session considering the odds against me (sun setting and densely overcast).
And oh, the only reason why we were all dressed up on this day (December 4th) was an office party we decided to attend later that night.