I know. I know. I am late with this post. Life is busy and extremely stressful for me at the moment. I may or may not get posts posted on time (if ever) over the next couple of months. But hey! At least, I am posting, correct?
Since March 17th, St. Patrick's day, is coming upon us fast, I thought the following pictures are appropriate.
Gracie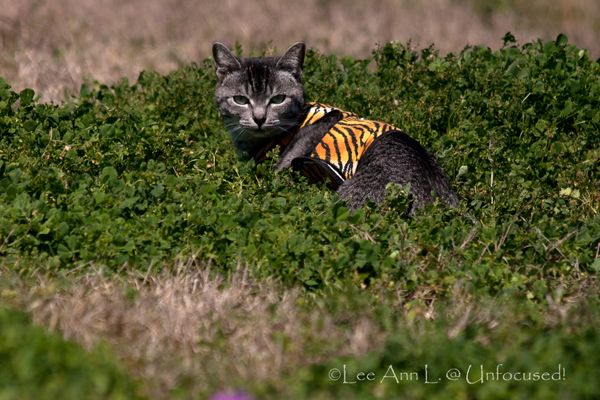 Abby Gail
Both were taken on February 25, 2015. We have a huge patch of clover out back. It is kind of unusual rectangular shape and I speculate that the owners before us had a garden plot in that particular spot because it is the only bright green area on our land.