As you know, yesterday was our
wedding anniversary
. We did not do much to celebrate which is typical of us both. It is just not our nature to do so. However, we did go to Chili's last Saturday night and have
dessert
. It isn't often we do this; but, once in a blue moon we just walk in, sit down and order dessert. I love their Brownie Sundae and Dan loves the Paradise Pie. So, it's a perfect thing to do even though it is not exactly cheap.
Anyway, we spent most of last Saturday (4/14/12) running around like mad hatters. It was our wedding anniversary weekend and we spent it investigating our options on houses. It is just the (perfect) thing we do.
We ended up looking at a house we both thought would be out of our price range because every single house we looked at so far needed some kind of work. However, we were pleasantly surprised. And, come to find out, it is only five years old which is why it was in fabulous condition.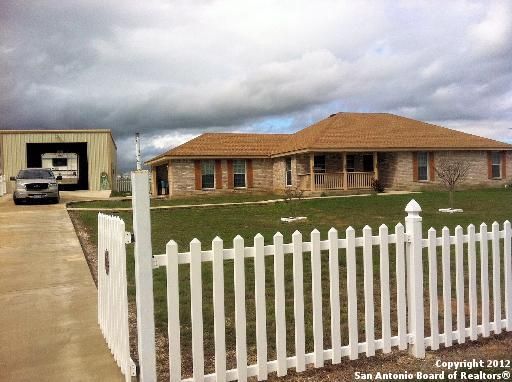 It is another estate sale which always makes me feel a tad sad. However, there were so many signs that this house could be the one.
The variety of wildflowers growing all over the land. The fruit trees already planted for us (eight total). The mega detached garage for Dan is already wired with tons of outlets and it had windows to let in natural light! The kitchen was a decent size and had my dream island. The attached garage is more or less finished and only needs to be walled up (where the garage door is) to convert it into my dream crafting/sewing/guest room. And, the house had a decent front porch! I was not a fan of the fence surrounding the house. But, that is easily fixed.
I could not believe that it held most of our wish list items including land. We always knew that we would have to compromise; but, this house was by far the most perfect we have seen over two years of house hunting.
The only downside was the price as it was over our maximum we were willing to spend. So, we tried our hardest not to get our hopes up.
For the first time in our search for a home, we both were willing to go to the maximum price we were willing to put up for a house. We put in our best offer that same day fully expecting them to either reject or counter offer. Much to our surprise, the offer was accepted that very night! We only needed to get an updated pre-approval letter as the old one "expired". We got that done first thing Monday morning and proceeded to wait... anxiously...
This morning, Dan got the call that the contract was sighed! Hurray! We both sighed with relief.
I think we finally have a home to call our own and it is practically perfect. Dan has already arranged the home inspection for tomorrow at 8:30am. It is required anyway by the bank and insurance. However, we do not expect any problems to crop up. In fact, I think the inspector (which we used in the past) is going to be downright bored going through his routine because the last house he inspected for us was a rather interesting challenge! Ha!
This is the best wedding anniversary present ever to us both! Needless to say, I am so excited! And, I think Dan is too.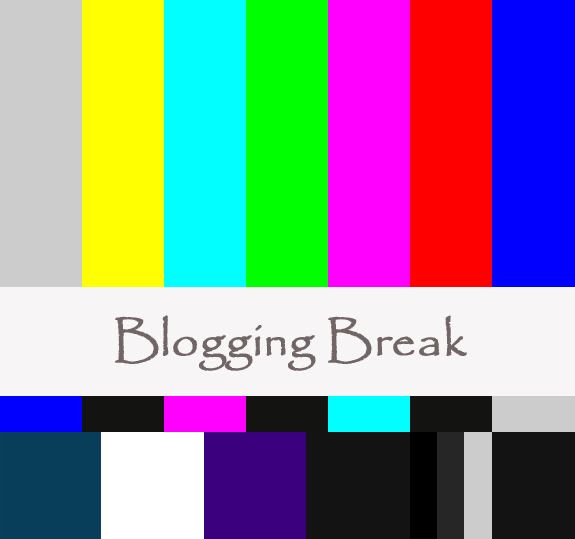 So anyway, I am going on blogging break. There will be sporadic posts as I love to blog. But, for the most part, I will be offline. It is going to be very busy in the coming several months with packing, moving, attending a nephew's graduation, camping in June and more. I hope you all will understand.