I have not done much sewing of late since I have been focusing on being a housewife and dealing with headaches/migraines. I am planning to do more sewing this week. In the meantime, here is a picture of a pillowcase I made for my Mother, which was completed on February 25, 2011.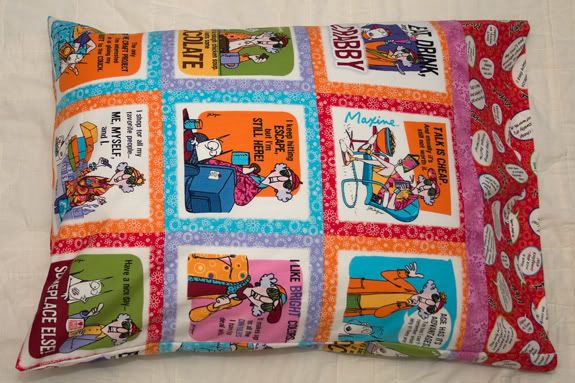 It coordinates with her Maxine Quilt. I took my time using different instructions from the one I made for myself. I liked the first instructions better - the finish/seams is so much cleaner.

I also sewed on the quilt label onto Mother's Maxine quilt while I was with her several weeks ago.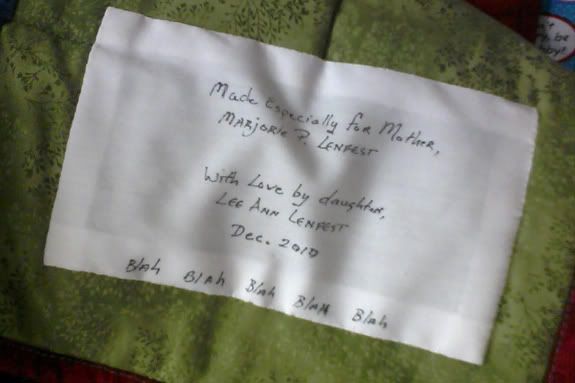 Note: This picture was taken with my phone. So, the quality is not all that great.

The hand sewing is not the greatest work as I have not done much of it in my life. But, I can now say the quilt is officially completed - one more project marked off the list of things to do. It feels so good to have a project all finished up nicely.