Dan started shopping and buying wood late September and early October. He knew that I would find out; so, he told me what is what. He was going to make me a brand new cutting board for my birthday. I was so thrilled.
Once he received all the wood and figured out what size pieces to cut, he proceeded to cut them all up to the sizes he needed....
And, glued them together...
He then proceeded to run them through a planer.
By the way, I bought him one as I knew it would save him a lot of work. He was so thankful for it after he finished making the cutting board.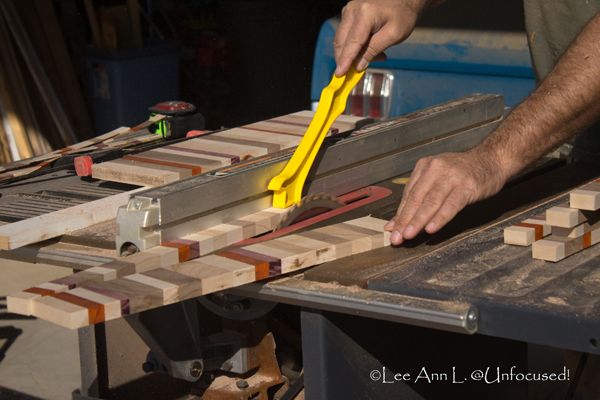 He then cut them all up again.
He repeated the gluing, planing and cutting a few times until...
He arrived at two solid pieces of the cutting board.
He glued those two pieces together and sanded it all by hand as the planer was not big enough for the final piece. When he was satisfied, he put mineral oil and Butcher Block Conditioner on the board.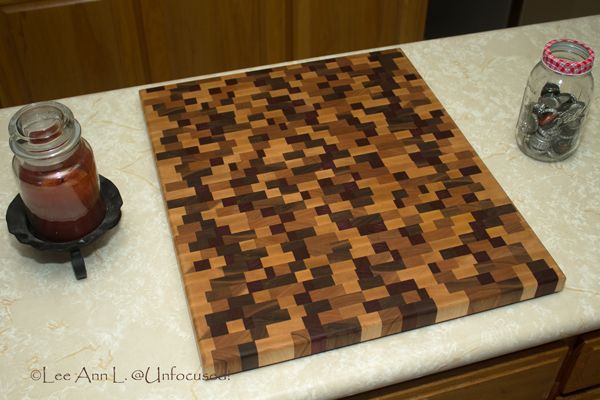 Ta-Da! My new cutting board!
I am absolutely thrilled to pieces with it. Dan most likely will make smaller ones in the future as he enjoyed the process.
I also ended up with a smaller decorative (still functional) board with the leftover pieces from the bigger project. Dan really maximized the use of every little piece of wood. I really love this little item too.