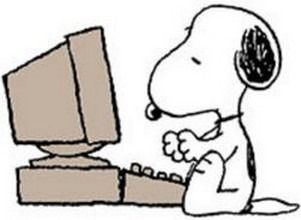 I took almost the entire of July off from blogging. I did not intend to be gone so long; but, it was a very good and much needed break. I just did not feel like blogging due to things that cropped up in life. I intend to slowly return to blogging.
Savings

Previous Balance
756.00
Week 23 (07/7)

+56.00

812.00
Week 24 (07/14)

+58.00

870.00
Week 25 (07/21)

+60.00

930.00
Week 26 (07/28)

+62.00

992.00



Book Finishes

#16: The Graveyard Book by Neil Galman.

This is a (paranormal/supernatural) fantasy written for youth (ages 10 and up). I had purchased this book at a deep discount quite some time ago simply because it was a Newbery Medal winner in 2009. This book has 4.09 stars on Goodreads and 4.5 stars on Amazon.

It was an interesting read. It is about a boy raised in a graveyard by ghosts with a guardian that is neither living nor dead. He has to stay hidden from the man who killed his family when he was just a toddler. This book is unique in that it draws you into the characters and the story line. I gave it 4 stars on Goodreads.
Projects

My room: We are making slow but steady progress in my room. We are gradually getting the desk and crafting station set up. We have not figured out how to safely hang up the garage sale cabinets yet; but, once we do, we will get those hung. Cheap paneling is being added to the closet at this moment and once that is completed, the closet will basically be completed. All that will need to be added are shelving and lighting. We will need an electrician to help us with the lighting situation(s).

Unpacking boxes: I have unpacked a few boxes doing the usual keep and purge routine until I came across two more medium sized boxes labeled "fabrics". Needless to say, I was surprised because I thought I was done with them! I am now going through those boxes. I have already done the keep and purge routine. Of course, I did not purge a lot! Ha! I am now putting fabrics onto "bolts".
Other

Dan took Thursday off before the Fourth of July. We took our time traveling to my brother's lake house for a small family reunion.

We stopped at Junk Gypsies in Round Top, Texas. I watch the TV Show and am a fan. The second series is actually airing on GAC.

The last time I was at this store, I wanted an item; but, it was already sold. This time, there was absolutely nothing I wanted. Well, I purchased a T-shirt for cheap; but, other than that, nothing. I do enjoy looking at everything and it was cool to see some items that I saw on the TV show in the store.

We had a wonderful time visiting with family, swimming, playing games and just being lazy. They even shot off some fireworks. I say "they" because I went off and hid due to the fact I do not like fireworks. (I am too sensitive to loud noise.) Anyway, A fun time was had by all.

When we got back from the lake, Chessie needed to be taken into the vet as her tiny lump had exploded. The vet originally wanted to just keep an eye on about a year ago. We scheduled to get the lump removed (7/14). Her blood work is fabulous for a 17 year old cat. However, he was not able to remove the lump completely. The lump was sent out to be tested. It is cancer. Specifically, a fibrosarcoma. Hers is thought to be inflammatory reaction from a sticker burr.

At this moment, she is doing so much better and seems more like herself back in the old days of her youth. We are going to spoil her and let her live out her life until she wants or needs to be let go. We are taking her for a consult with a cancer specialist so that we can learn more about this type of cancer and our options. But, I have to confess, I do not want to do anything traumatic to Chessie. She is amazing and a survivor. (She survived a stomach blockage and pancreatitis way back in 2007. For those of you who do not know, pancreatitis for cats is usually a death sentence.)

The A/C has stopped working twice since our last incident. Once due to ants which are attracted to electricity. Ugh! Dan managed to get the A/C working again after it stopped the third time and we know it is not due to ants. We have a guy coming out Saturday Aug, 2nd to check over the A/C and see if he can figure out why it stopped working.

I have been going outside a lot these days. We have Cardinals nesting in a Crepe Myrtle tree out back. They were hatched between the 19th and 22nd of July as I snapped a picture on the 19th and there were eggs in the nest. When I snapped a picture on the 22nd, there were babies in the nest. I have been keeping an eye on them.

The crazy Cardinals are doing wonderful in this horrid heat. I did put out a feeder with sunflower seeds one morning because I thought the Daddy bird was struggling. He had taken off in flight after feeding the babies and just struggled (with flying). After I put out the feeder, I watched for a bit. He chomped away at a few seeds and then flew to a smaller Crepe Myrtle tree located directly across the back door window where I was watching. He looked directly at me as if he was saying "thanks" all the while working away at a seed. He rested for a bit and then took off flying and his flight was so much better! Not long afterwards, the Momma bird also ate at the feeder. She is a lot more skittish than the Daddy bird. I was worried that they would eat from the feeder too much; but, I did not have to worry. They are rarely at the feeder. Smart birds!

I calculated that the babies will be kicked out of the nest around the first of August and will then take flight around the ninth of August. But, they took off early. One of them left the 30th and the other left the 31st of July.

I pretty much left them alone and I have not let the cats out back once the babies were hatched. Instead, they were let out front in the evenings whenever they beg desperately to go outside. They are definitely happy to be going out back once again now that the babies are gone.