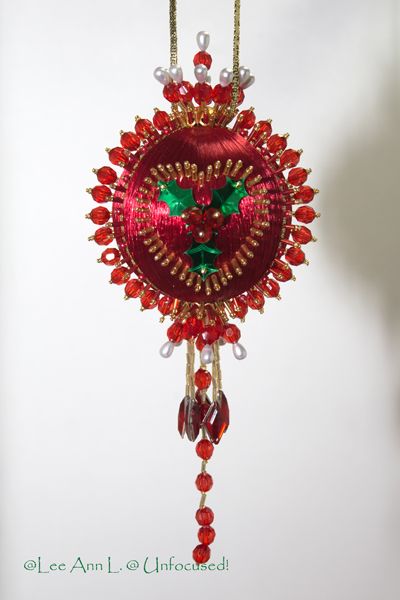 I recently completed this beaded and sequined ornament. This was part of a kit (set of three). The instructions had mistakes, not to mention the ornament does not match what is pictured. The bugle beads would slide up inside the red faceted beads. Fun. Not! I had to come up with ways to prevent this from happening. I used glue in some sections and rocaille beads in others. I made it work.
I am once again disappointed with a kit. Also, I am seriously irked with the deception on the manufacturer's part (picture and supplies do not match what is actually received).
With all that said, I will be making at least one more out of this kit. But first, I am returning to the Gypsy Wife quilt now that I am feeling better. (I made this ornament while resting and watching TV).