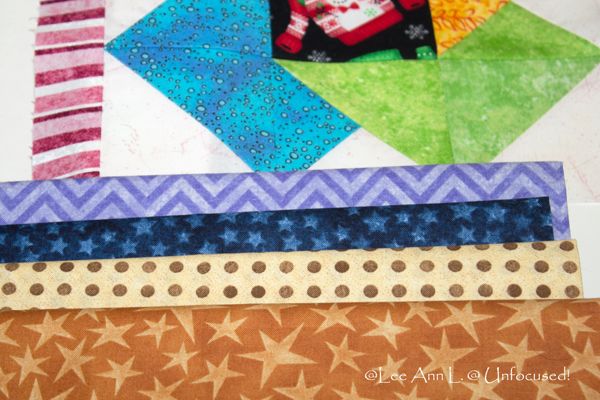 Picked out fabrics for next block...
I wanted a light red for the last round; but, I did not have any fabric that would work from my stash; so, I picked out the light purple chevron fabric.

Cut and ready to be sewn

All sewn up!
I am extremely pleased with this block. I now moving onto fabric choices for the next block which is composed of sixteen half-square triangles. Egads!