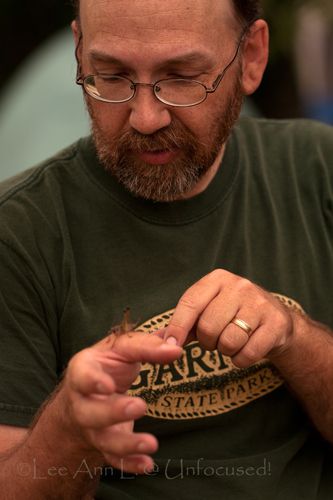 The Grasshopper Whisperer

Last Wednesday, it was "The Butterfly Whisperer" (me with a butterfly). Today, it is Dan with a grasshopper. When he caught this thing, I snapped some macro shots of the grasshopper. This shot was done in fun. Here is another shot of him with the grasshopper:


I have not had much time to go through pictures from our camping trip at Garner State Park. But, from the few I have seen, they are pretty good. Dan also took a bunch and he will probably post those on his blog someday soon.