I issued a photo challenge to Dan that is related to my weekend getaway – take pictures of the sharks' teeth I've found and saved throughout the years. I had to tell him where to find them – they are in a pill bottle that I stored in one of the mini Lang cedar chests (along with other small mementos) I collect which is inside the safe in the office.

He asked what it was exactly that I wanted. I wasn't really sure what I wanted and ultimately gave him the creativity since he was the "photographer".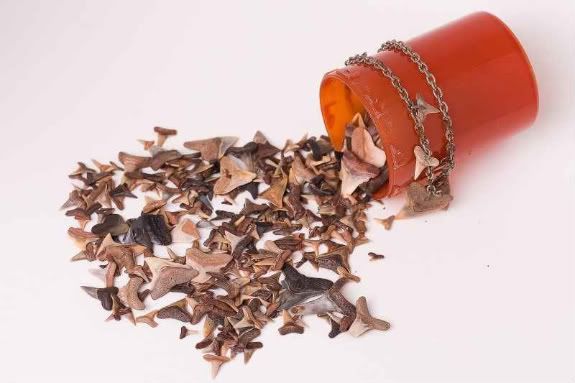 Aren't these amazing? These are not the original pictures since I had to resize them for posting on this blog; but still, it gives you an idea of how gorgeous the pictures turned out. I had totally forgotten about the necklace I made with the help of my brothers. I absolutely love these pictures!