Thanks to a distant cousin who found me via giveaway and and now friends on facebook, I used a brand new tool for one of the square-in-square (or diamond in square) blocks that made my life tons easier. It's called Deb Tucker's Square2. I am hoping to jury rig the ruler to make me the odd sized blocks (e.g. 4.5 inch finished) needed in the future. We shall see if I can make it work for me.
All the blocks for section 3 of the Gypsy Wife quilt is completed.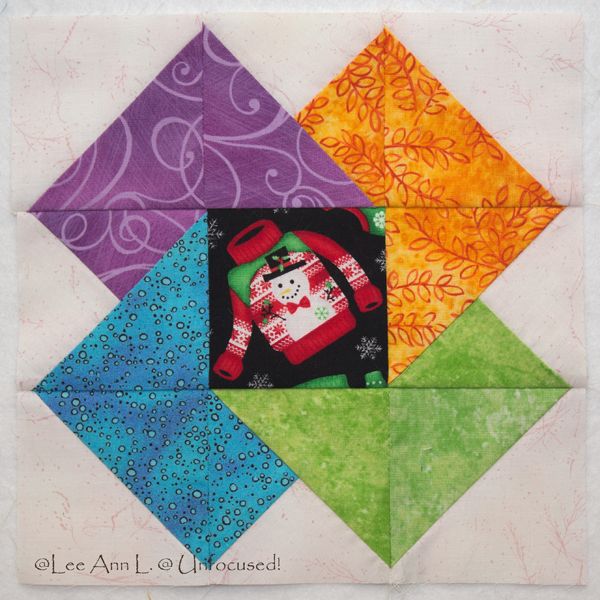 Colour Wheel, 9.5" unfinished

Square-in-Square with Courthouse, 10.5" unfinished

Square-in-Square bordered, 5.5" unfinished and Square-in-Square, 4.5" unfinished
And now, I need to pick and cut fabrics for the strips in this section (ten in all). I plan to do this today. And, I hope to sew up the section tomorrow. We shall see.