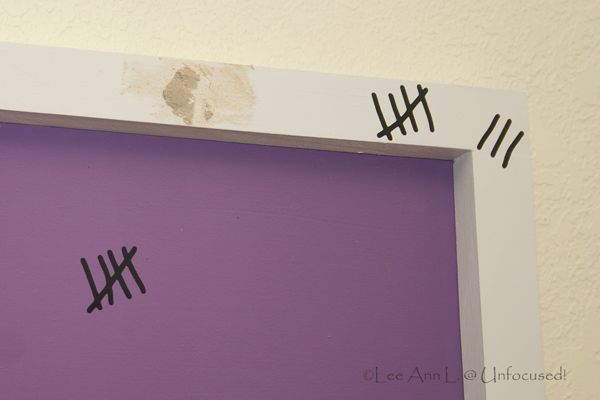 What in the world am I doing?
By the way, I still need to sand and then paint (touch up) the frame we made from scraps.
And, I cannot add labels to this post as I do not want to give away what this is (means or represents).
More post(s) coming soon about this particular project.