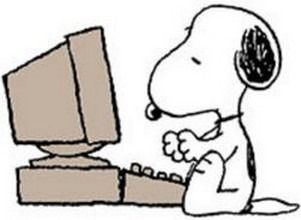 Savings

| | | |
| --- | --- | --- |
| | Previous Balance | 90.00 |
| | | |
| Week 15 (04/07) | +30.00 | 240.00 |
| Week 16 (04/14) | +32.00 | 272.00 |
| Week 17 (04/21) | +34.00 | 306.00 |
| Week 18 (04/28) | +36.00 | 342.00 |



Book Finishes


#7: The Skin Map (Bright Empires #1) by Stephen R. Lawhead.

I have read The Dragon King Trilogy and The Song of Albion trilogy eons ago by this same author. While browsing clearances at a local christian bookstore, I spied this lone book for under $6.00. After reading the inside flap, I knew I wanted to purchase the book. After all, I really liked the first trilogy mentioned above and the second trilogy was fairly good. I knew that this could potentially be good read.

This book has 3.72 stars at Goodreads and 3.9 stars at Amazon. I gave it 4 stars at Goodreads. It is a mixture of fantasy and adventure with a little Sci-Fi thrown in. It is also a Christian genre. This book really picked up near the end and I am wanting (and hoping) to find book #2 and #3 at Half Price Books the next time we make a trip to the "city".

#8: Happy, Happy, Happy by Phil Robertson

I read this book and #9 below in one day. Yes, you heard that right. Two books in one day! I am a fan of the Duck Dynasty TV show and have been wanting to read both books when they first were published. This book has 4.08 stars at Goodreads and 4.8 stars on Amazon. I gave it 5 stars on Goodreads. It is impossible to give it 4.5 stars; so, I felt 5 stars is a better reflection than 4 stars. I really enjoyed this book and loved the insights into the founder of Duck Commander. His life was by no means perfect. Even two of his children, the elder and the youngest, went through difficult times.

#9: Si-Cology 1: Tales and Wisdom from Duck Dynasty's Favorite Uncle by Si Robertson

This book received 3.9 stars at Goodreads and 4.8 stars on Amazon. I gave it 5 stars on Goodreads for the same reason I gave for the book, Happy, Happy, Happy. It is just impossible to give it 4.5 stars. I enjoyed reading about his life.

Note: I believe only fans of Duck Dynasty would enjoy reading the above two books. Anyone else who reads these books would could get lost and/or offended by a variety of things including Christianity.
Projects

Finished organizing the patterns I found in a packing box last month. I threw out over half of the patterns and organized the rest into file folders.

Finished organizing my signature images as best as I could.

Cleaned labels off of 70 baby food jars that I found off ebay for dirt cheap with free shipping. I ended up with sore joints in my fingers. But, it was well worth the effort. It took a lot of experimentation and I ultimately figured out WD-40 along with a wire brush (that does not scratch glass) worked best in removing the sticky residue from the jars themselves. These jars will be used for crafts. I believe the seller washed these jars (in a dishwasher). If you remove the labels and sticky residue before washing the jars, you will find it tons easier to remove the sticky residue.

I put more fabrics onto "bolts" throughout the month. It is a slow tedious job. But, I think it will be well worth the effort in the end.

I unpacked two more big boxes and put a lot of the stuff into the rummage sale as the stuff no longer fits our decor of house (it is a ranch house with craftsman style stuff). Plus, I am being extreme in trying to live simple. We do not need all that stuff.
Other

Filed Income Tax Returns. I do not know why I procrastinate because it really is not that hard to do and I have been doing this myself for years.

We spent a weekend in Fredericksburg, Texas for our 20th anniversary. We had a very good time and I would say it was a success because Dan mentioned that he did not think about work or the house once. We went to Wild Seed Farms, did shopping on Main Street, went antiquing and attended the Texas VW Classic Show. I had a wonderful weekend and I believe Dan had a good time too.

I have been happiest outside this spring. So, when I am feeling well, I am out there weeding and tending to my garden while watching the cats who love to be outside too.

I have been harvesting strawberries. It appears that I have temporarily won the war against the ants. We recently harvested a decent pile of red potatoes. The Yukon gold potatoes are growing and will be ready to harvest in several weeks. The onions (red and yellow), garlic, carrots and peppers are all growing wonderfully and will soon be ready to harvest.

I also have pickling cucumbers and some melons growing. There are a variety of herbs in pots along with some peas and beans because I ran out of bedding space!

Due to the successful harvest of red potatoes. We will be building another potato bed this fall/winter simply because we want a larger harvest. Ha! We will also be building two more regular garden beds. I have always envisioned a total of four beds and with this successful gardening season, I am really wanting four! I am already thinking about what plants I could grow this fall and will need to do some research into fall gardening.