On an antiquing vacation/staycation trip we took back in December 2015, we found lots of mini Lane chests that were given out to graduating high school seniors by their local furniture store. It was like winning the lottery concerning these chests.
Well, during our trip back in October up to Waco, Denton Texas and beyond, I found many Longaberger baskets at bargain prices! It was almost unbelievable!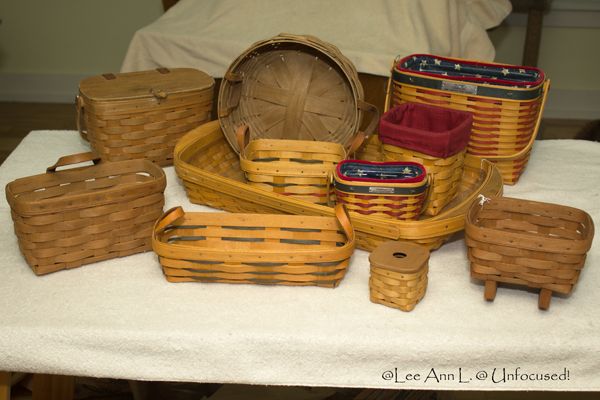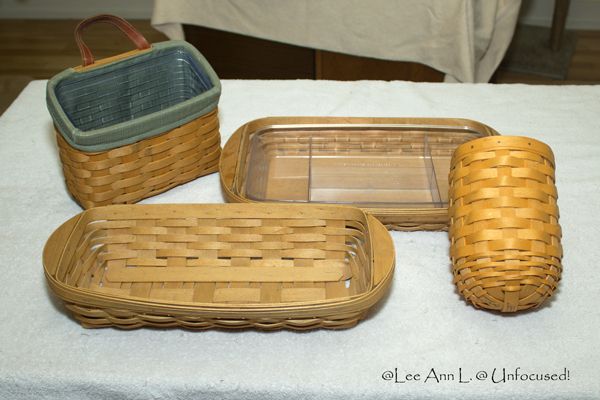 In case you don't know it, I love Longaberger baskets.
I had Dan make a few support shelves for three baskets in our pantry.
I also had Dan build me a small shelf over my desk to hold a few. This part is not done as I want a shelf all around the desk. And, they need to be stained. And, nailed/screwed down. Ignore the messy desk.