I am currently married to the love of my life, Dan. We married way back in April of 1994. I am currently residing in San Antonio, Texas. However, I have lived in the Houston and Pasadena area most of my life. I am a Texas gal through and through. In my former life, I was a professional programmer (nine years). The stress of that career was killing me. With the support of my husband, I became a stay at home wife and homemaker.

I returned to college and graduated from SHSU with a BS degree in Computer Science in 2006. That is a long story in itself; but, thanks to the support of Dan, oral interpreters provided by the University, and family cheering me on, I finally achieved one of my dreams.

I originally started this blog to share my life and my interests. It rapidly evolved to doing updates for family about my Mother who had a great fall and ended up in nursing care. And, then the blog gradually returned to what I originally envisioned. It is constantly evolving.

My loves and interests:
Family
Friends
Pets (currently have two cats. Would like a dog in the future)
Quilting
Beading
General DIY and Crafting
Camping
Rivers, lakes, oceans and pools (being in the water)
Writing
Photography
Reading
Frugality
Giveaways and Sweepstakes
As you can see, I have way too many interests and hobbies. Thus, the reason for the name of the blog. Unfocused! Actually, before I even started this blog, Dan said I was just unfocused. When he said that, I knew immediately 'unfocused' would be the name of this blog.

I can be found on Twitter. @dlk3265 is the name of the account. I use this primarily for tweeting giveaways .

I'm can be found on Pinterest. Here is the link to my boards.

I can also be found on facebook. If you are a long lost relative, friend or classmate, then I will gladly add you.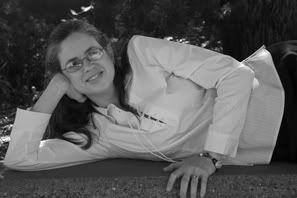 Disclosure Policy